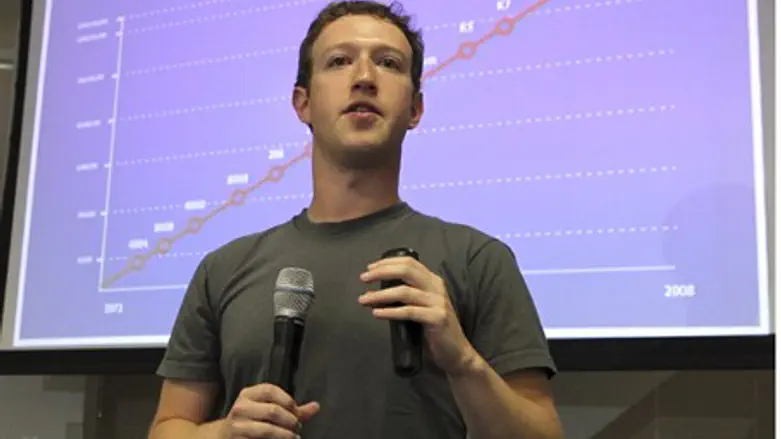 Mark Zuckerberg
Reuters
Israeli President Shimon Peres will be the guest of honor at the World Facebook headquarters in Palo Alto on Tuesday.
Peres will kick off a festive event, the International Facebook page, along with Facebook founder, Mark Zuckerberg.
During the Herzliya Conference, Peres lauded Zuckerberg and his fellow technocrats for changing the world we live in.
Zuckerberg and his team will reportedly help Peres create his own personal Facebook page, among other things, for his reelection bid.
The launch of Peres' Facebook page is expected to coincide with the launch of the "Project 360 Award" and "President's Award" pages.
Peres will reportedly also launch his "Be My Friend for Peace" campaign, which invites Facebook users to offer ideas promoting peace.
He will also air a live web-interview with Facebook number two, Sherl Sandberg, expected to be viewed by millions on Facebook live.
Peres is expected to answer personal questions for users, and discuss major issues via the office of the President's Facebook page.
Also on Tuesday, Peres will visit Temple Emanu-El in San Francisco to deliver a speech entitled Israel and the Jewish People: The Vision for Tomorrow.
The visit is a part of tour of several noted California technology companies for Peres, who met with US President Barack Obama on Sunday.
Peres Facebook Flyer Facebook