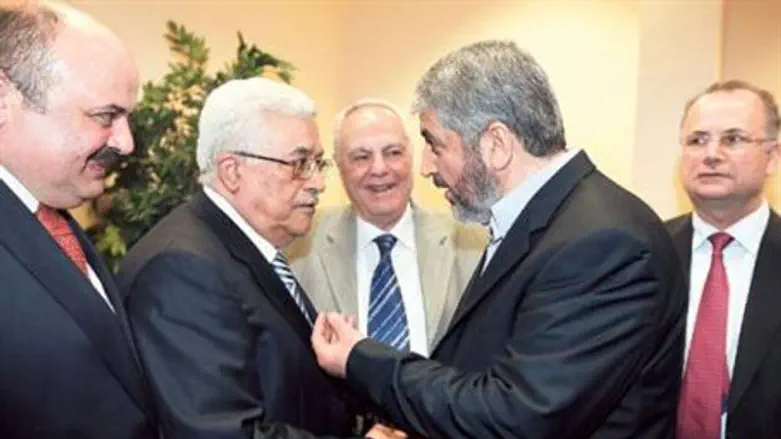 IDF training exercise
Flash 90
Two knife-wielding terrorists who tried to infiltrate the Samaria community of Elon Moreh Monday morning have been caught.
At about 8:45 a.m., the outlook position at Elon Moreh identified two Arabs approaching the fence surrounding the community.
The Elon Moreh Security Coordinator arrived at the scene and the Arabs ran away to the nearby village of Azmut.
The security coordinator entered the village with a battalion-sized IDF force. The two terrorists were caught. An initial inquiry showed that they are residents of the Balata "refugee camp" and that they were armed with knives.
Samaria Regional Authority Head Gershon Mesika congratulated the Samaria Brigade Commander Col. Nimrod Aloni for the quick way in which the event was handled.
"The IDF outlooks' alertness and the alacrity of the IDF soldiers and the Elon Moreh Security Coordinator prevented a terror attack," he said. "The nation of Israel thanks the IDF's soldiers. It has been proven yet again that when the IDF is allowed to act determinedly, it can defeat terror."