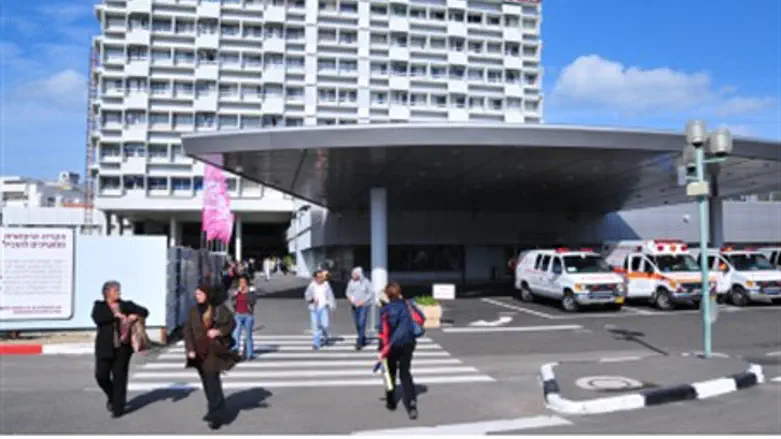 Rambam Hospital
Israel news photo: Flash 90
Police on Saturday arrested four Arabs who are accused of attempting to attack and "lynch" two IDF soldiers in Haifa. The attack took place near Rambam Hospital in Haifa, and was fended off by the soldiers and security guards who helped defend them. The soldiers were brought to the hospital for treatment of light injuries.
Witnesses told police that one of the Arabs asked the soldiers, who were on leave from the army, if they were Jewish. The Arab was riding in a vehicle with three other suspects, and when the soldiers answered affirmatively, the other Arabs jumped out of the car and started attacking them, using sticks, metal pipes, and stones, while kicking and punching them. Witnesses added that the soldiers were struck on the head numerous times.
The soldiers called out for help, and hospital security guards came out and began fighting the Arabs. The Arabs jumped back into the car and fled, but an alert security guard was able to get the car's license plate number.
Haifa police chief Moshe Cohen told reporters that "the incident started out as an argument, apparently nationalistically motivated, with two soldiers who were wearing civilian clothes attacked. An investigation is ongoing. Four suspects have been arrested, and we expect more arrests to be made in the case," Cohen added.