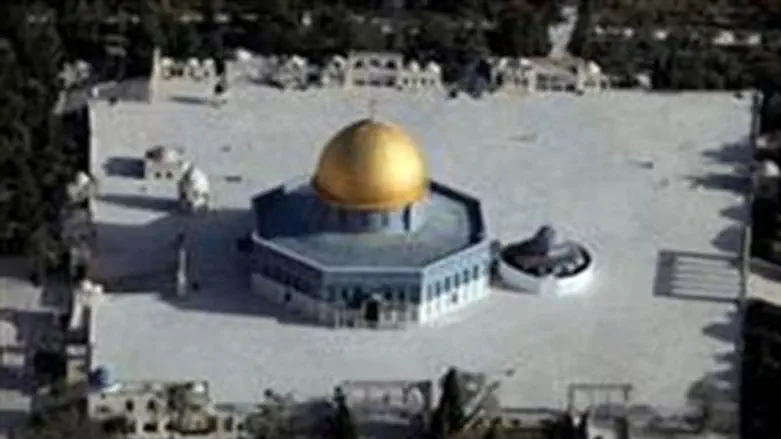 Temple Mount
Flash 90
The Zionist Organization of America (ZOA) issued a press release on February 13, imploring the Israeli government to stop police and Muslim Wakf discrimination against Jews on the Temple Mount.
The statement came in response to the recent incidents banning Jews from visiting the site following confrontation with Muslims regarding flyers that were discovered in the area in support of the Likud party and declaring that "healthy leadership begins with total control over the Temple Mount."
In recent year, an increasing number of Jews have wanted to visit the Temple Mount, as many rabbinic authorities have been stating publicly that doing so is not prohibited by Jewish law.
The ZOA said, "Israel's Temple Mount (Har Habayit), not the Western Wall (Kotel), is Judaism's holiest site" and that "freedom to pray at a holy site is a basic, universally recognized right, which certainly should be accorded to Jews in the Jewish State of Israel."
"The ZOA recognizes the need to maintain the highest level of security at a site as sensitive as the Temple Mount. Yet, it has been demonstrated that security threats to date have come from, rather than have been directed toward, the Muslims praying there."
The organization then called on the "Government of Israel to take steps to end the discriminatory policy that is applied on the Temple Mount, so that visiting Jews and other non-Muslims may be accorded all of the civil and religious rights taken for granted in the international community."
"As the oldest and preeminent Zionist organization, the ZOA reminds Israel supporters that Jerusalem, i.e., the center of Zion, serves as the animating source for Israel and the Jewish people everywhere. A Jew who understands the significance of Jerusalem, and the Temple Mount which is its greatest symbol, cannot remain silent and let the Muslims expropriate what is lawfully and rightfully ours."
The ZOA has sent a letter to Prime Minister Benjamin Netanyahu, Foreign Minister Avigdor Lieberman, Minister of Public Diplomacy and Diaspora Affairs Yuli Edelstein, Minister of the Interior Eli Yishai, Minister of Internal Security Yitzchak Aharonovitch, Minister of Justice Yaakov Ne'eman, among others, urging them to rectify the situation.