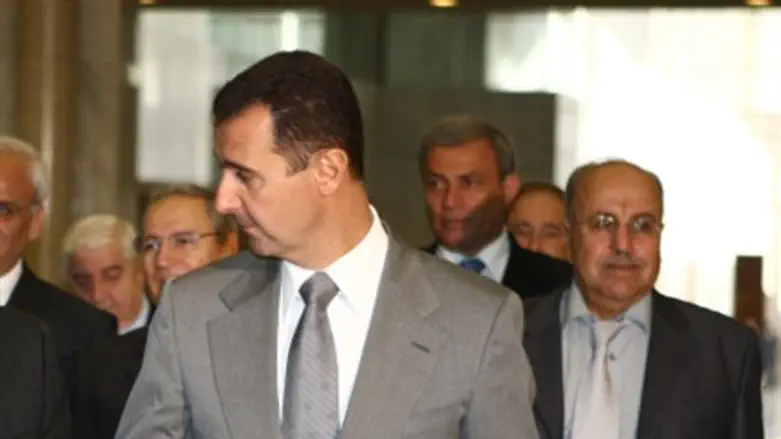 Syrian President Bashar Assad
Israel news photo: Flash 90
The United States is beginning to consider a military option in Syria, Israel's Channel 10 News reported on Wednesday.
According to the report, the Pentagon is currently examining the range of possibilities for action in Syria, but a final decision on the matter is still far off.
As part of the work it is doing, the report said, the Pentagon is examining the resources available to the U.S. in the region and, based on that, building an analysis of the prospects and risks. One possibility being examined is landing humanitarian aid in Syria or even arming the rebels.
Channel 10 noted that the Pentagon is also preparing a scenario of military action in Syria, but noted that the chances that the U.S. will realize that option are close to zero. The Pentagon's move is more of an American signal to Russia, after it vetoed a UN Security Council resolution on Syria, that the veto was not the final word on the Syrian issue.
On Wednesday, the head of the United Nations Human Rights Commission, Navi Pillay, called on the international community to "take effective action" to stop the killing in Syria.
Pillay said there is no statute of limitations for serious international crimes. There is an "extreme urgency for the international community to cut through the politics and take effective action to protect the Syrian population," she added. 
Syrian troops stormed the central hotspot city of Homs this week, killing scores of residents and rebels alike in the area of Bab Amr.