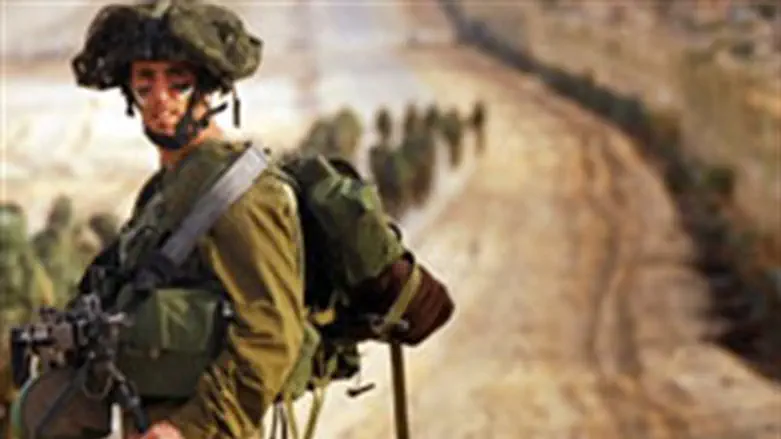 IDF Soldier
IDF Photo
Terrorists set off an explosive device in an attempt to hurt IDF soldiers near Gaza Monday. No one was hurt.
The incident began when IDF forces recognized two suspicious-looking figures that crossed the security fence from central Gaza towards Israeli territory, at a location near several Israeli communities late on Monday.
The news appeared on the IDF website, but the exact location of the attack was not stated.
IDF forces arrested the suspects shortly afterwards and brought them in for further interrogation by security forces.
While IDF forces combed the area, an explosive was detonated at the soldiers. No injuries were reported. IDF soldiers set off several illumination bombs and fired at suspicious areas.
During the incident, the communities in the region were put on high alert.