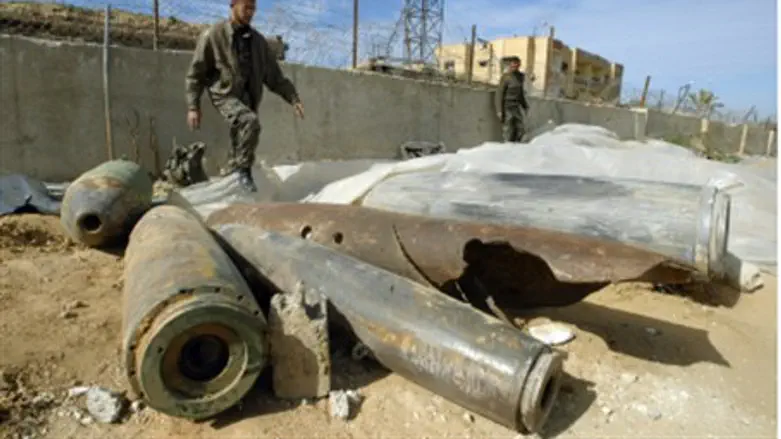 IDF ammunition in Gaza Unexploded .
Israel news photo: Flash 90
Fifteen hundred tank shells were stolen from an IDF munitions base in southern Israel.
A senior officer in Southern Command said that the shells could reach terror organizations. Some of the shells may have been smuggled to the Sinai Peninsula and then transferred to terrorists inside Gaza. The Investigative Military Police is looking into the possibility that soldiers inside the base assisted the thieves.
The theft was discovered during an inventory check of ammunition last week. A serious shortage of shells was discovered, and after a second count was held, the scale of the theft became apparent.
Military sources said that a gang of Arab metal thieves that operates in the area is apparently behind the theft. The Arabs apparently studied the security arrangements at the base and were able to sneak in and out undetected numerous times, taking a large number of shells with them each time.
A senior source in the Southern Command said that the Arab gangs in the Negev have been stepping up their attacks on IDF bases as the IDF has been tightening its hold on the Israel-Egypt border and as construction of the security barrier along the border has progressed.
"It started from theft of bullets from firing ranges, proceeded to theft of parts of fences and has now reached the theft of expensive and dangerous ammunition. Security in all of the southern bases needs to be rethought."