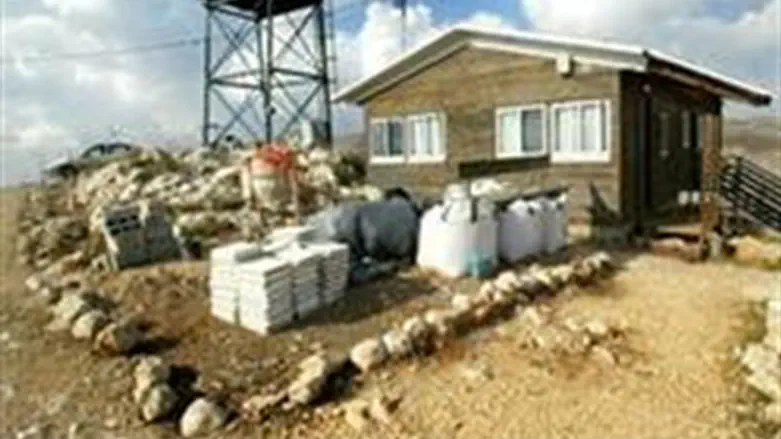 Givat Ronen
Israel news photo: Flash 90
Four Jews were injured on the Sabbath by Palestinian Authority Arab terrorists who hurled rocks at them in the Givat Ronen neighborhood of the Jewish community of Har Bracha in Samaria (Shomron).
The attackers climbed a hill near the community to carry out the attack.
One of the injured was rushed in fair condition to Beilinson Medical Center in Petach Tikvah.
Also on the Sabbath, in Judea, some 20 PA Arabs rioted close to the Jewish community of Karmei Tzur, ten minutes south of Efrat in the Gush Etzion area.
The rioters hurled stones at IDF security forces, who dispersed the mob with standard riot control methods.
Rock attacks continued in Judea on Saturday evening as well. PA Arab terrorists hurled stones at vehicles with Israeli license plates along Highway 60 next to the village of Kharmela, near Bethlehem. 
No one was injured but at least one vehicle was damaged in the attacks. IDF forces launched a search for the terrorists.