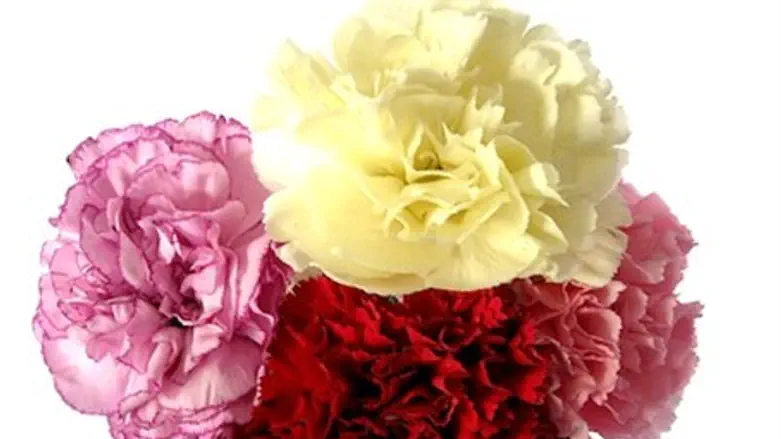 flowers
Morguefile
What makes a rose smell sweet, or the ocean smell so fresh? That's easy – they were created that way. But what makes the rose-scented deodorant you use smell so sweet, or the ocean-blue toilet cleaner in your tank smell so fresh? That is very likely the doing of Frutarom, a giant in the complicated world of flavorings and fragrances.
Frutarom is not what you would necessarily think of when you ponder Israel's hi-tech contributions, but the flavor and scent business is huge – with sales in the many multis of billions of dollars around the world. There are thousands of flavorings for every purpose, all of them precisely constructed in a lab, to give the just the right taste, texture and scent to products we use every day.
And Frutuarom is a giant in the field. Established in 1933, Frutatom creates, develops, manufactures and markets an extensive variety of high quality flavors and fine ingredients for customers in the food, beverage, functional food, flavor, fragrance, pharmaceutical, nutraceutical, and cosmetic industries. Frutarom markets and sells over 20,000 products to more than 10,000 customers in 120 countries, has 27 R&D labs and 45 sales and marketing offices throughout the world and operates 20 production facilities in Europe, North America, Israel and Asia. Frutarom employs 1,500 employees worldwide. The company's stock is traded on the Tel Aviv and London exchanges, and has acquired numerous companies around the world – with five in 2011 alone.
Its latest acquisition, announced Thursday, is the British company Savoury Flavours, for which Frutarom is paying $5.88 million. Founded in 1999, SFL develops, manufactures, and markets savory taste solutions (the non- sweet taste spectrum), including mainly flavors, seasoning compounds, marinades and sauces, specializing in snacks and convenience foods. SFL has a development, manufacturing and marketing site in the UK, and a wide customer base including food manufacturers and private labels manufacturers in the UK and in emerging markets.
Ori Yehudai, President and Chief Executive Officer of Frutarom, said that Savoury Flavours was just what Frutarom needed to kick off 2012 with a bang. "Frutarom has identified the savory segment as an important growth engine and is investing in the development of unique and innovative high added value products at its sites around the world. The acquisition of Savoury Flavours, following previous acquisitions, is an additional step towards strengthening Frutarom's leadership in this important segment, and we intend to continue to invest in the substantial expansion of our activities in the savory segment in additional destinations throughout the world, including through further acquisitions," Yehudai said.