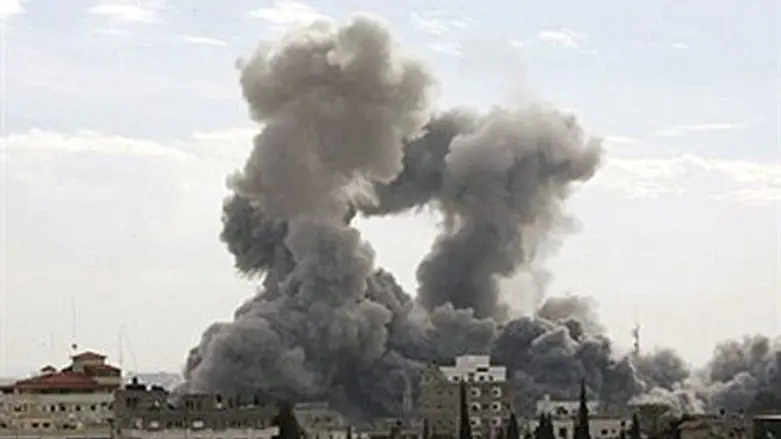 IAF Counterstrike (Gaza)
Arutz Sheva: Flash 90
A pinpoint IAF airstrike in Gaza on Tuesday evening killed one Islamic Jihad terrorist and injured three others.
Islamic Jihad told CNN the strike hit a small vehicle in northern Gaza.
The operation targeted "a squad affiliated with recent terror activity," the IDF released in a statement. The IDF made no reference to deaths or injuries.
"The IDF will not tolerate any attempt to harm Israeli civilians and IDF soldiers, and will operate against anyone who uses terror against the state of Israel," the statement added.
Israel's airstrikes-for-rockets strategy has so far failed to stop rocket and mortar attacks on Israeli towns by Gaza terrorists.
The strike comes on the same day IDF chief of staff said Israel could not "escape" the need for a major ground incursion in Hamas-run Gaza.
"I believe that the state of Israel cannot continue to live under the active threat of Hamas in the Gaza Strip," Gantz said earlier Tuesday. "Sooner or later, there will be no escape from conducting a significant operation."
Some 1 million Israelis live under threat of routine rocket and mortar fire from Hamas and its terror confederates in the coastal enclave.