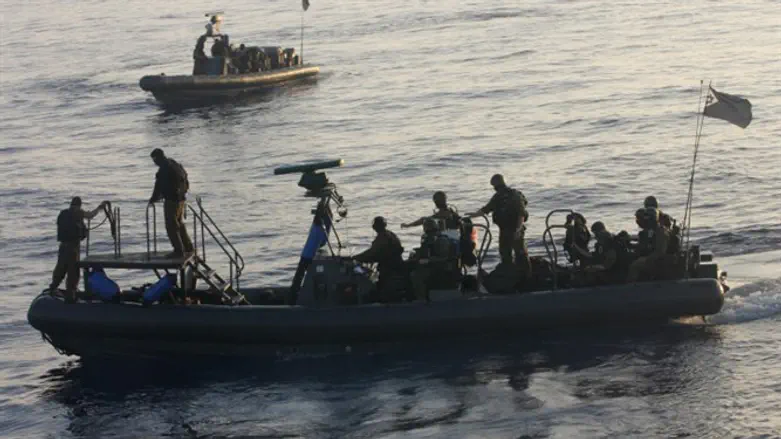 Shayetet 13
FLASH 90
Israel's naval commando unit, Shayetet 13, has been chosen by IDF Chief of Staff Lt.-Gen. Benny Gantz as this year's "most exemplary brigade."
The unit is the elite naval commando unit of the Israeli navy, and considered one of the primary special forces units of the IDF. Shayetet 13 specializes in sea-to-land incursions, counter-terrorism, sabotage, maritime intelligence, maritime hostage rescue and boarding.
One of Israel's most secret military units, information about most of the activities of the brigade is generally kept highly classified, as are the details of its operatives.
Shayetet 13 was involved in the May 2010 flotilla incident over which Turkey has continued to demand an apology from Israel, and over which Ankara ultimately downgraded its diplomatic relations with Jerusalem.
Nine terror activists died in clashes with the unit's naval commandos as they boarded to redirect the Turkish-sponsored Mavi Marmara to Ashdod port. Armed terror activists aboard the vessel attacked the commandos as they rappelled on to the ship.
The vessel was one of six in a "humanitarian aid flotilla" illegally attempting to breach Israel's maritime blockade of Gaza that was later found to be carrying no humanitarian aid for Gaza residents whatsoever.
Three of the IDF naval commandos involved in the clashes were subsequently classified as "permanently disabled" as a result of the injuries sustained in the battle.