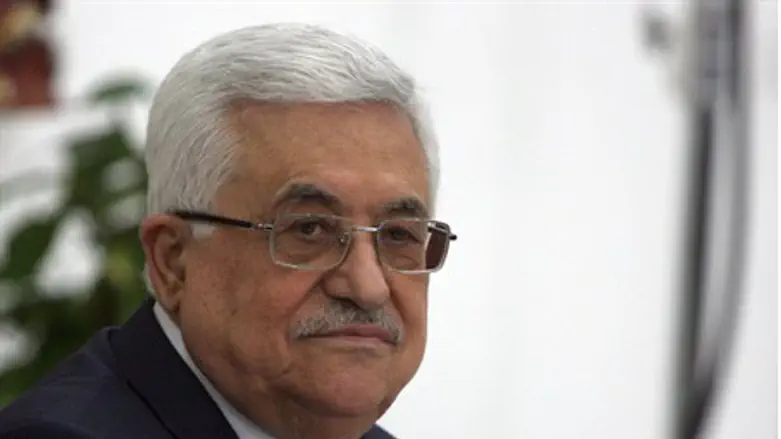 PA Chairman Mahmoud Abbas
Israel news photo: Flash 90
A proposal released Thursday would see the U.S. Congress allowing American economic aid to the Palestinian Authority to continue next year, so long as the entity is not admitted as a state to any more United Nations organizations.
Reuters reported that the measure also says that the PA mission in Washington can remain open, so long as "Palestine" is not admitted to a single additional United Nations entity.
According to the report, the proposed spending plan was released by congressional Republicans, who say it was agreed between Republican and Democratic appropriators as a spending plan for fiscal 2012.
It was unclear how soon a vote would be held, or whether details of the plan would change. Republicans are pushing for a vote as soon as possible. The plan does not specify any particular amount of aid for the PA for 2012.
Congress recently froze $200 million in economic aid to the Palestinian Authority. The freeze came in response to PA Chairman Mahmoud Abbas' unilateral bid for statehood at the United Nations.
While the United States opposed the effort for UN statehood, the Obama administration was lobbying Congress to unblock the money.
U.S. Secretary of Defense Leon Panetta criticized the Congressional move saying, "The administration opposes holding these funds from the Palestinians. This is a critical time and it is not a time to withhold those funds."
However, while the statehood bid at the UN failed, the PA has succeeded in getting admitted as a member of the UN's cultural body, UNESCO. The U.S. Congress reacted immediately by suspending funding of UNESCO, but the latest measure would give the PA a pass on its acceptance to the organization, Reuters noted.
The pro-Arab J Street welcomed Thursday's news that aid to the PA would continue.
"The bottom line is that U.S. aid to the Palestinian Authority can continue, which is good news," Dylan Williams, director of government affairs at J Street, told Reuters, adding that continuing U.S. aid to the Palestinian Authority would benefit Israel's security "because the alternative to the Palestinian Authority being able to assist Israel in maintaining order, and provide basic services to the Palestinians, is for extremist groups like Hamas to deliberately destroy that order and take control of the West Bank (Judea and Samaria, ed.)."
The Anti-Defamation League's national director Abraham Foxman said the proposed restrictions on aid to the PA were "fine," because they were prospective, not retrospective.
Foxman told Reuters, "It does not punish them for what they did" in seeking membership at UNESCO, but noted that the language makes clear that "if you act on a similar fashion from now on, there will be consequences."