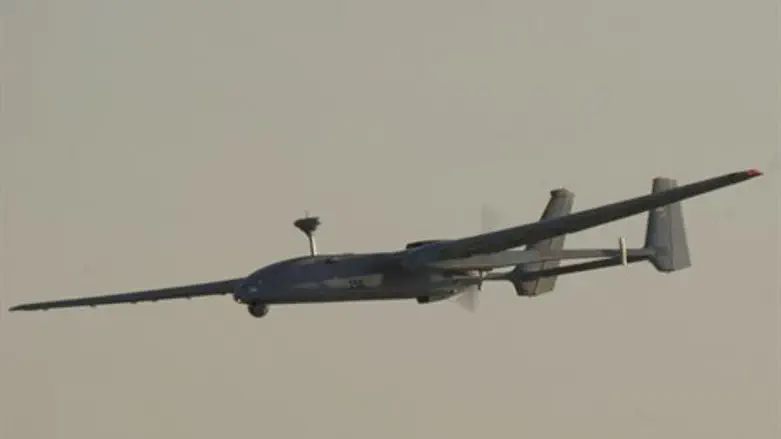 An IAF UAV
Israel news photo: Flash 90
The official Iranian news agency IRNA reported Sunday that national military forces have brought down a US Lockheed Martin RQ-170 stealth unmanned aerial vehicle (UAV). The aircraft sustained "little damage" and is in the possession of the Iranian military, IRNA reported.
Iran's Arabic-language Al Alam state television network quoted an unnamed source as saying the spy drone "was seized by the Iranian armed
forces."
The source said Iran's response to the drone's violation of its airspace "will not be limited to the country's borders."
However, "Iranian news agency claims always have to be taken with some degree of skepticism," warned blogger Stephen Trimble of Flight Global. 
Iran Press TV quoted an informed source who said on Sunday that Iran Army's electronic warfare unit successfully targeted the American-built RQ-170 Sentinel stealth aircraft after it crossed into Iranian airspace over the border with neighboring Afghanistan.
If confirmed, this suggests the RQ-170 was intercepted by electronic means rather than being shot down. Trimble explained that this "may explain the lack of damage."
Iran has claimed to shoot down UAV before, the blogger said. "In January, Iran claimed to shoot down two UAVs, and then claimed another UAV kill in July. Iran never provided pictures or videos to back up its claims."