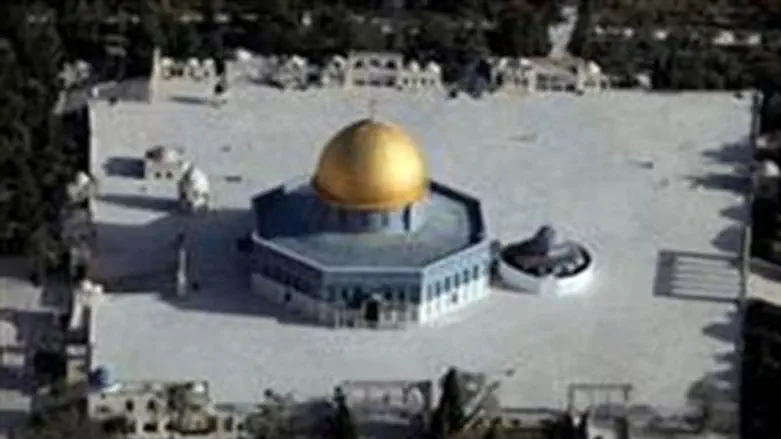 Temple Mount
Flash 90
A joint session of Knesset sub-committees discussed on Tuesday a confidential report from the State Comptroller citing serious failures by authorities to safeguard and maintain the Temple Mount.
During the meeting MK Uri Ariel (National Union) again requested the report be released for public consumption on the grounds that the public had a right to appreciate the seriousness of authorities' failure to maintain law and order on the Temple Mount.
Ariel explained, "the publicly available report is two pages out of more than 30 pages, some of which bear witness to the colossal failure of the authorities responsible for enforcing the law on the Temple Mount, the Attorney General, the Israel Police, the Israel Antiquities Authority, and the Jerusalem Municipality. Serious failures, especially, in that they occur at the holiest site of the Jewish people - as well as being holy to other religions ".
"As chairman of the Knesset Lobby for Jerusalem, I have watched these things closely for years. Last year a draft [of this report] was presented to the Audit Committee containing harsh criticism, but the in practice the response by authorities [to the problems cited by the comptroller -ed] was negligible. Only publicly releasing the majority of the report will allow the public to understand what is happening, to estimate the scope of authority's failures on the Temple Mount - and the high level and seriousness of the report's dimensions."
Ariel asserted the public had a "right to know everything that happened in its most holy place. The arguments for the classification of the report are insufficient to overcome this right. After reading the full report, I determined this policy must be changed and the report must be released.
Ariel's request was rejected by the committee.
Shin Bet officials argued the report should remain confidential on the grounds its contents were sensitive and its publication could result in confrontations and geopolitical changes at the site.
Critics, however, say security officials' real concern is the deep embarrassment the report could cause their political masters, as well as a loss of prestige stemming from public outrage over failures by their agencies to protect the heritage of the Jewish people, as delineated in the report.
Of greater concern, critics say, is the pervasive attitude among security officials that issues of public policy, such as the geopolitical disposition of the Temple Mount, are within their purview rather than that of lawmakers and the public they serve. Keeping the report confidential, they say, is a method of manipulating public opinion.