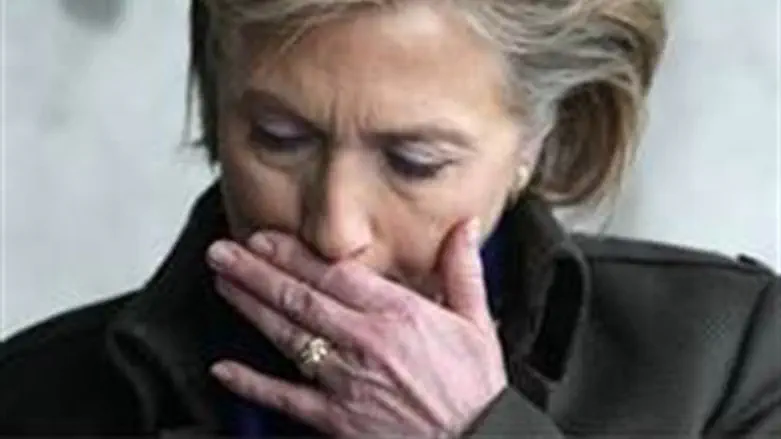 Hillary Clinton
Flash 90
US Secretary of State Hillary Clinton called Prime Minister Benjamin Netanyahu on Tuesday to congratulate him on his deal with Hamas for the release of Gilad Shalit. Clinton reportedly told Netanyahu the decision took "courage and leadership."
For his part Netanyahu thanked Clinton for her well-wishes and said that it was a difficult decision for him, being a moment where leadership is tested.
Observers say Clinton's sentiments are particularly surprising given the enduring and iron-clan policy of the United States against negotiating with terrorists, instead preferring to mount rescue operations where viable, or to leave captured citizens in captivity. 
Clinton's call came after Netanyahu's government approved a deal to exchange kidnapped soldier Gilad Shalit, who has been held by Hamas for nearly six years, for 1,027 terrorists from Israeli jails.
Meanwhile, IDF chief of staff Benny Gantz and IDF Head of Personnel, General Orna Barbibay, met Thursday with the Shalit family to update them on the technical details of the deal. Reportedly, Hamas will transfer Shalit to Egypt, who will in turn, transfer him to Israel.