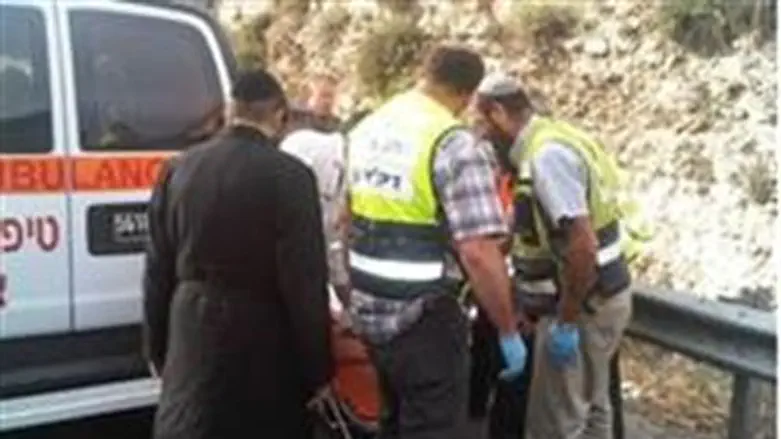 Accident
Flash 90
A man in his 30's and a baby are dead Friday after their vehicle overturned on Route 60 near Hevron, IDF forces said.
Initial reports from residents indicated a stone thrown at the vehicle caused the accident, but police say the matter was still under investigation and was being treated as a traffic accident.
According to police the car, whose occupants were Israeli, turned on its side and went off the road north of the Hoakfim Junction.
The tragedy occurred as hundreds of Arabs demonstrated in the afternoon in Kalandia north of Jerusalem and threw stones at security forces , who responded with crowd control measures to disperse the crowd.
Clashes were also reported in Bil'in, Ni'lin and near the community of Neve Tzuf.
The Jerusalem district police commander has issued orders to restrict entry for Friday-afternoon Muslim prayer on the Temple Mount. Only women, and men over 50, who possess Israeli ID cards will be allowed to enter.
A record number of 22 thousand policemen were deployed throughout Jerusalem, Judea and Samaria, Wadi Ara and the north on Friday.