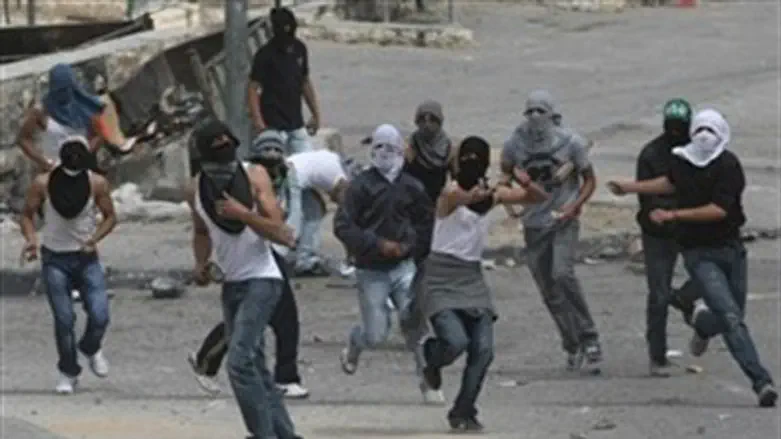 Arabs riot (archive)
Arutz Sheva photo: Flash 90
A traffic accident involving an Israeli driver and a Palestinian Authority youth sparked a riot on Friday morning near the city of Kiryat Arba.

The Arab youth was hit and critically injured by the car at a local gas station. The cause of the accident is not yet clear.

As paramedics tended to the youth, PA Arabs from Hevron and nearby towns began to riot and to attack security personnel at the scene. Police made several arrests, but the mob was undeterred.

As the riot continued to spiral into violence, police began using rubber bullets to force the crowd away from the scene, where medical personnel continued with their efforts to save the young injured man.

Elsewhere in Judea, dozens of PA men gathered to throw rocks at Israeli motorists near the town of Beit Ummar, west of Bethlehem. The town is the site of frequent attacks on Israeli drivers. IDF forces are working to disperse the crowd.

Israeli forces are on high alert Friday as PA leaders prepare to ask the UN to recognize the PA as the government of a state.