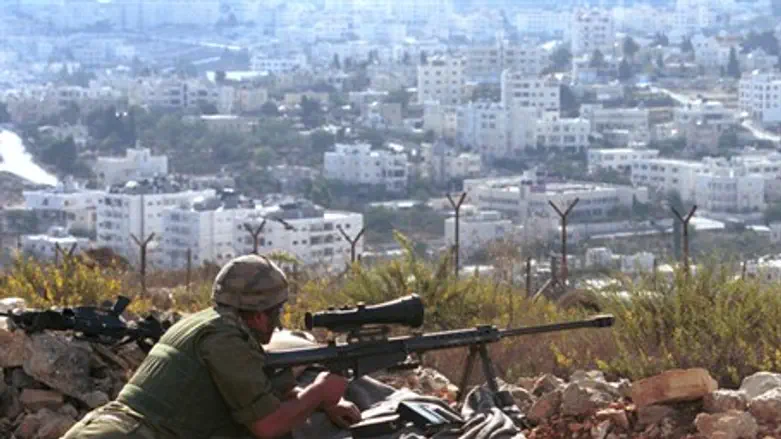 IDF sniper
Flash 90
The IDF has called up a relatively large number of reservists over the week's end, for an open-ended period of duty, in anticipation of possible large scale violence after the expected
rejection of a Palestinian Authority bid for United Nations recognition
as a state.
Arutz Sheva
has learned that the reservists have been instructed to maintain "restraint and alertness" but have not been given specific instructions regarding scenarios that could unfold.
For example, reservists reported asking what to do if an Arab woman carrying a baby tries to break into a community. "Do we open fire?" They were told: "Open fire only if your life is in danger."
Forces in Judea and Samaria have been reinforced with three battalions and the IDF is preparing for calling up additional reservist battalions. Both the IDF and the Palestinian Authority police-militia have been supplied with large quantities of riot-dispersal equipment.
In the communities themselves, rapid response teams intend to show "zero tolerance" to attempts by frenzied mobs to damage the security perimeter and break into the communities, Arutz Sheva has learned.