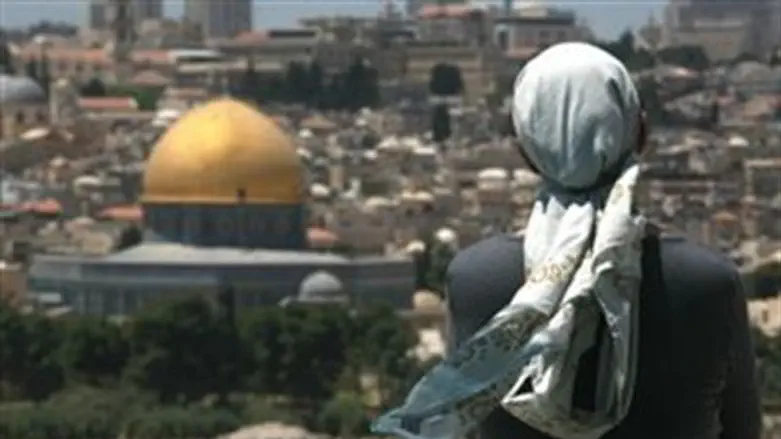 Overlooking the Temple Mount
Flash 90
A Jewish man who accompanied his daughter to the Temple Mount on the morning of her wedding day was arrested and detained for three hours. His crime – putting a pinch of dust in a matchbox as a keepsake.

The incident took place on Monday, when Shlomo Neeman took his daughter Rivka to the Temple Mount. Shlomo is a senior employee with the Jewish Agency who lives in Carmei Tzur; Rivka, his oldest daughter, was just hours before her wedding.

The two were approved by police to ascend the mount, which according to Jewish tradition is the holiest site on earth. However, when Shlomo picked up a small quantity of dust, three police officers immediately arrested him and accused him of carrying out a religiously significant act - which when done by a Jew, is considered to have "potential to disturb the peace," and is thus forbidden.

Shlomo was detained for three hours while his daughter waited. He was ultimately released with a warning that he is barred indefinitely from accessing the Temple Mount.

He has visited the Temple Mount regularly for more than 20 years.

Temple Mount activist Yehuda Glick accused police of behaving like "bullies" at the holy site, and of "doing everything to make life difficult for Jews who ascend the Mount."

At least six women have been arrested on their wedding day over the past two years for allegedly moving their lips in prayer while visiting the holy site, he added.

Monday's incident followed a police promise to provide Jews with greater access to the site after protests over widespread anti-Jewish discrimination.