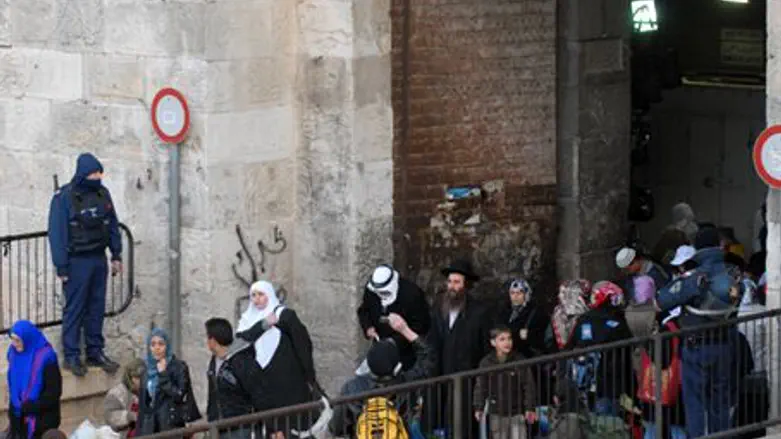 Shechem Gate
Israel news photo: Flash 90
Dozens of Arab men from Jerusalem managed to break down a police barrier early on Friday afternoon. The incident took place outside the Shechem gate in the Old City.

Police responded immediately, using water blasters and stun bombs to restore order.

The night before, a young Arab man was caught with a knife at the Shechem gate. He admitted to planning to stab a police officer, and was arrested.

On Friday morning a group of Arab men attacked police with stones elsewhere in the capital city. The police were unhurt. The attackers were arrested.

Police remain on high alert following a wave of terrorist attacks in southern Israel and the IDF's subsequent assassination of several senior terrorist leaders in Gaza.