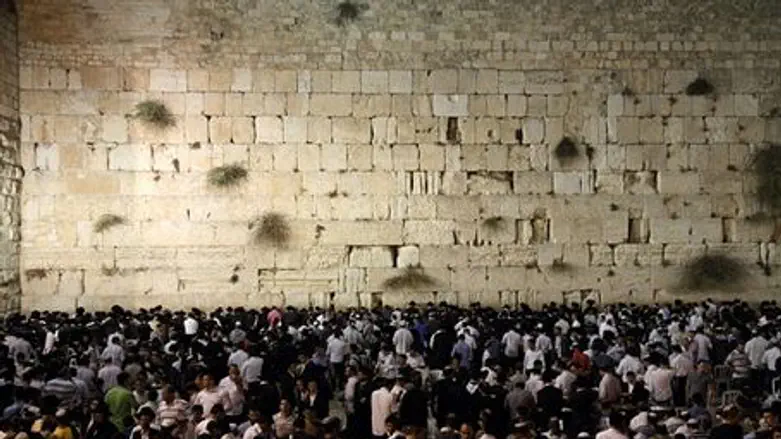 A section of the Jewish People at the Kotel.
Israel news photo: Kuvien Images
The Palestinian Authority plans to build an Arab housing complex on Judaism's holiest site if ever it gains control of Jerusalem, according to a documentary translated by the Palestinian Media Watch (PMW).
A video clip from an official Palestinian Authority TV documentary broadcast August 10, 2011 on the Fatah-controlled television network from Ramallah stated that the construction would come as part of the PA's plan to erase the Jewish presence from Jerusalem.
"They [Israelis] know for certain that our roots are deeper than their false history," the documentary stated in Arabic. 
"We, from the balcony of our home, look out over [Islamic] holiness and on sin and filth (Jews' praying at the Western Wall) in an area that used to have [Arab] people and homes.
"We are drawing our new maps," the program continued. "When they [Israelis] disappear from the picture, like a forgotten chapter in the pages of our city's history, we will build it anew.
"The Mughrabi Quarter will be built here (on the Western Wall Plaza)."