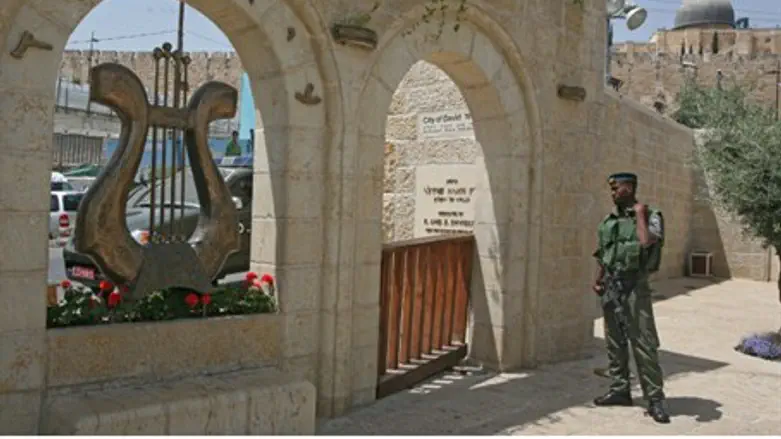 City of David
Flash 90
Jews living in the Shiloach (Silwan) neighborhood of Jerusalem have put up a banner wishing their Muslim neighbors a happy Ramadan.

"Dear residents of Silwan: We wish you the best in honor of the blessed month of Ramadan. May G-d bless you for good, and greetings from residents of the City of David," the banner reads.

Greetings were extended despite the frequent violence directed at local Jews.

Jewish residents of Shiloach explained that relations between them and local Arabs are often much better than most would guess. Many Jewish and Muslim families exchange well-wishes on holidays, and even give each other presents, one local Jewish man told the Hebrew-language daily Maariv.

"As long as the outside groups that come and interfere here aren't involved, relations are excellent," he explained.

Several left-wing groups are active in the area, with many of them receiving millions from the European Union in exchange for their activities. The Jews of Shiloach are not alone in worrying that left-wing intervention actually increases violence; residents of Judea and Samaria have expressed similar concerns.