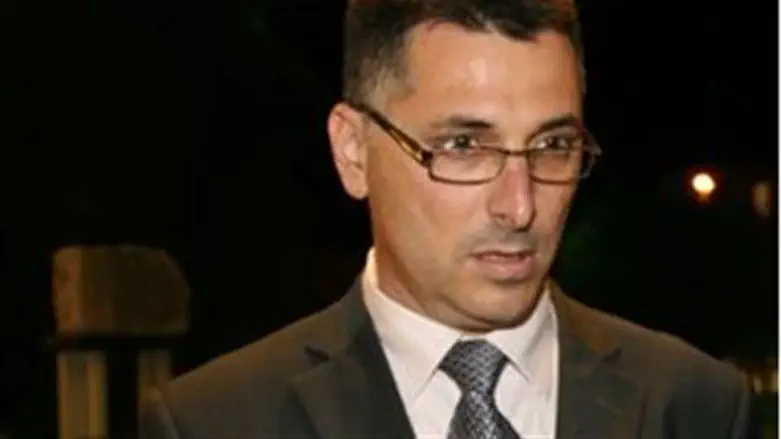 Minister Gideon Saar
Flash 90
Israel's Education Ministry on Monday approved a new civics curriculum with a greater emphasis on the connection to Israel's foundation as a Jewish and democratic state.
The text used until now gave equal emphasis to Jewish and Arab narratives, even juxtaposing Israel's independence with the Arab Naqba ('catastrophe', as the Arabs term the formation of the Jewish state).
The new curriculum's approval was fraught with controversy, due to a public battle between left-leaning civics teachers and Education Minister Gideon Saar, who sought to shore up the Zionist focus of the program.
An Education Ministry source told reporters the alterations were relatively moderate, but did mark a shift towards a more Jewish or Zionist message in Israel's schools.
Israel's declaration of independence will be studied with an emphasis on historical and international justifications for the establishment of a Jewish nation-state in Israel.
The chapter on Israel's characteristics as a Jewish and democratic state will also include aspects of the role of Jewish civil law (mishpat ivri) in the public arena, as well as a discussion of the status of Hebrew as Israel's official language.
The Jewish calendar, holidays and symbols will also be studied. Students will be given an introduction to Jewish communities in the Diaspora and study the various forms of Jewish identity from around the world.
"In light of the keen public debate that has developed in recent years over the civics curriculum and the feedback and self critique from teachers and civics education supervisors, the Chairman of the Education Ministry's Pedagogical Secretariat Dr. Zvi Zameret decided to update the curriculum," the curriculum preface reads.
"Our guideline was that there wouldn't be any contradiction, even an indiscernible one, between the existence of a Jewish state and a democratic state in Israel," Zameret said.
Zameret turned in his resignation after his attempt to appoint Professor Asher Cohen of Bar Ilan University to head the Civics Curriculum Committee was fought relentlessly by the media and the centrist-left Israel Institute for Democracy, whose representative Prof. Yehuda Stern was to be replaced by Cohen.
Leftist critics say the new curriculum tries to monopolize the definition of democracy and imposes a monolithic ideology that doesn't explore multiple points of view on the meaning of a Jewish state or different ways of achieving 'Jewish democracy' in Israel.
Religious educators in Israel, who complained for years about the curriculum and tried to avoid using the texts whenever possible, were pleased with the more Zionist aspects of the change, but expressed concern that the curriculum does not explore religious justifications for a Jewish state in Israel.