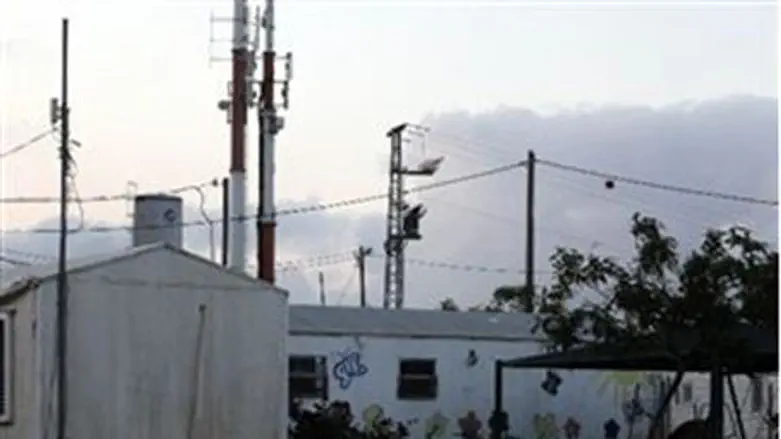 Migron homes
Israel news photo: Flash 90
The curious case of Migron in Samaria: Prime Minister Binyamin Netanyahu vows to build more homes, and Defense Minister Ehud Barak wants to destroy three Migron homes, although Peace Now withdraws its court motion for demolition.
While Israelis from all over the country are staging a tent city protest against a nationwide housing shortage, residents of Migron, located north of Jerusalem and in Samaria, have erected their own tent city to protest the planned demolition of three of their homes.
Barak has three more days before the deadline set by him and the High Court after the judges accepted a Peace Now petition claiming that the houses are on private Palestinian Authority land. The left-wing group has withdrawn its petition after the claims were not proven by facts on the ground, according to Migron representative Etai Khamo.
Nevertheless, Barak has been negotiating with Migron to reach a compromise agreement, Migron residents have vociferously denied a Channel 10 television report that they agreed that the homes would be sealed by them instead of being demolished by government forces.
They added that ministers of the Inner Security Cabinet have been meeting with them for several weeks and that the government understands that it must reach an overall solution to the status of the entire Migron town and not just the three homes in question.
"Barak is trying to promote himself as a man of peace for the purposes of political gain," a Migron resident told Arutz Sheva.
National Union Knesset Member Aryeh Eldad said that no agreement will be reached without the direct intervention of Prime Minister Netanyahu, who has told tent city protesters in Jerusalem that he is setting out to build more homes to help bring down prices and relieve the housing shortage.