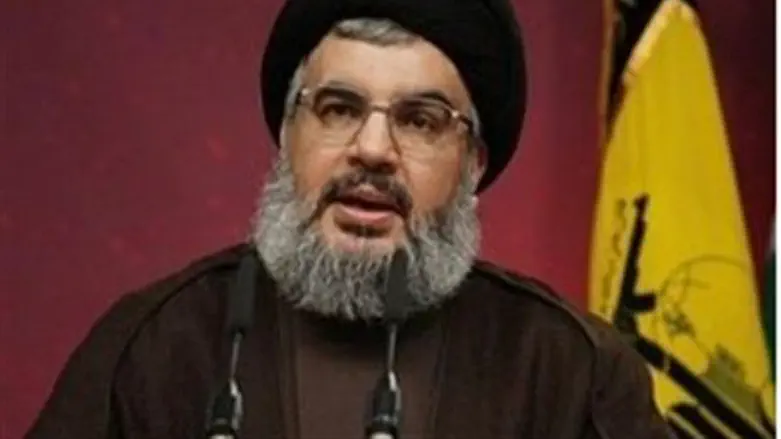 Hizbullah chief Hassan Nasrallah
Israel news photo: Al Manar TV
An Iranian radio station has accused Israel of planning to kill Hizbullah terrorist chief Hassan Nasrallah. The report, broadcast on the Hebrew-language station "Kol David," claimed to be based on a report in the Lebanese paper Al-Deir.

The Mossad has a plan to kill Nasrallah, Kol David claimed. "[The report] was approved in 2006 but has been shelved due to American and European pressure to maintain the ceasefire with Lebanon," according to the report.

However, the station said, "European diplomats' reports based on sources in Tel Aviv determined that the Israeli occupation officials are still determined to murder the head of Hizbullah."

"The Mossad is trying to prevent any evidence or sign of Israeli involvement in the murder," the report went on to claim.

Iran is a major financial and political supporter of Hizbullah in Lebanon. Iranian and Hizbullah troops have joined forces to help fight protesters in Syria, and there is concern that both may be planning to use incitement against Israel to ease pressure on Syrian President Bashar Assad.

Previously it appeared that Iranian President Mahmoud Ahmadinejad was attempting to goad Israel into war with the increasingly politically powerful Hizbullah terrorist group in order to deflect attention from his own lack of popularity.