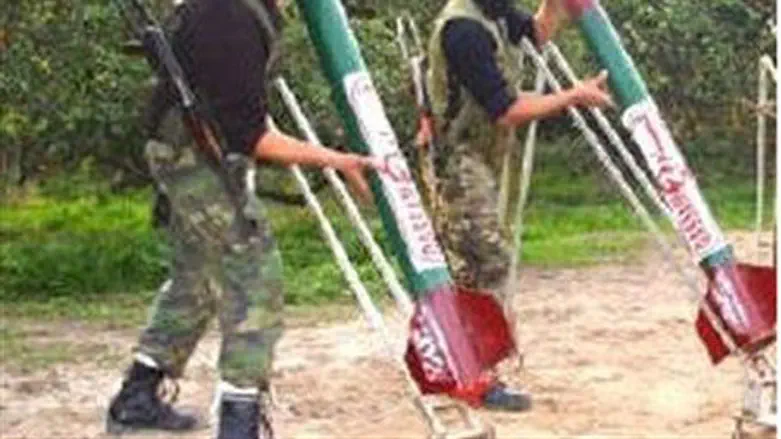 Kassam rockets
Israel news photo: Flash 90
Terrorists in Hamas-controlled Gaza resumed rocket fire on the western Negev Sunday morning. The missile exploded in an open area, causing no injuries or property damage.
The IDF has not retaliated but, based on previous incidents, it will likely do so in the next 24 hours. Response to rocket attacks usually consists of bombing rocket factories and tunnels designed for terrorists to infiltrate into the Negev in order to kidnap or murder civilians and soldiers. The Defense Ministry has not explained why the targets only are bombed after a rocket attack.
Israel's mainstream media did not widely report Sunday's attack, following a usual practice of ignoring missile strikes from Gaza unless they cause damage or injury. The lack of injuries and damage has led mainstream media to report that the Gaza area is enjoying a "calm."
However, the primitive Kassam rockets have no guidance system, and their trajectory usually leaves Israeli residents in the Gaza Belt area in a situation of being unwilling players in "Russian Roulette."
Sunday's rocket was the first in two weeks, when Hamas broke another "ceasefire" announcement. It had stated in April it would hold its fire if Israel did not strike, following an attack with a laser-guided anti-tank missile that struck a school bus, killing one teenager.