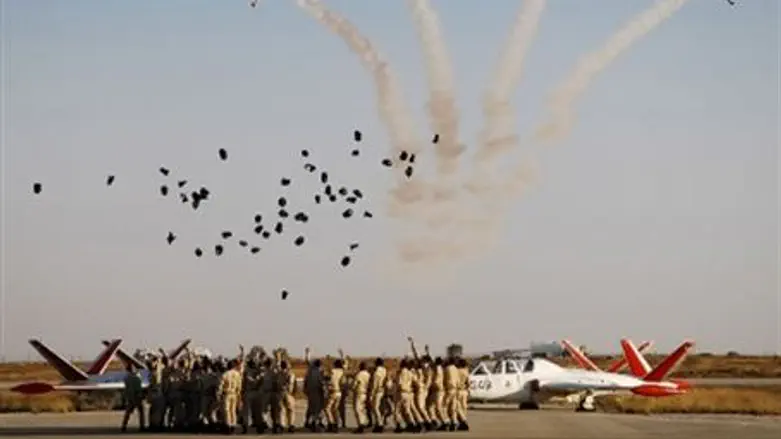 Air Force ceremony
Israel news photo: Flash 90
Israel's newest Air Force pilots "receive their wings" in IDF ceremonies this week at the Negev base of Hatzerim, five miles east of Be'er Sheva.
The pilots, ranked as officers, previously served as company commanders in the Paratrooper and the Tank divisions. Achieving the status of pilot requires three years of training and a degree from the nearby Ben Gurion University of the Negev.
The ranks were awarded in a ceremony Tuesday, and the official distribution of their wings will take place Thursday in the presence of President Shimon Peres.
The commander of the Hatzerim base, home of the outdoor airplane museum, told the new pilots that the ceremony coincides with the 40th anniversary of the introduction of the Hercules airplane into the Air Force.
He said the Air Force is composed of "determined fighters, technicians and professionals with exceptional operational prowess and uncompromising fighting spirit. "We embrace you today with great pride and satisfaction.
"Defend our country. Together, with all the strength of our souls, we continue to nurture Israel as an ethical, moral and democratic" nation.