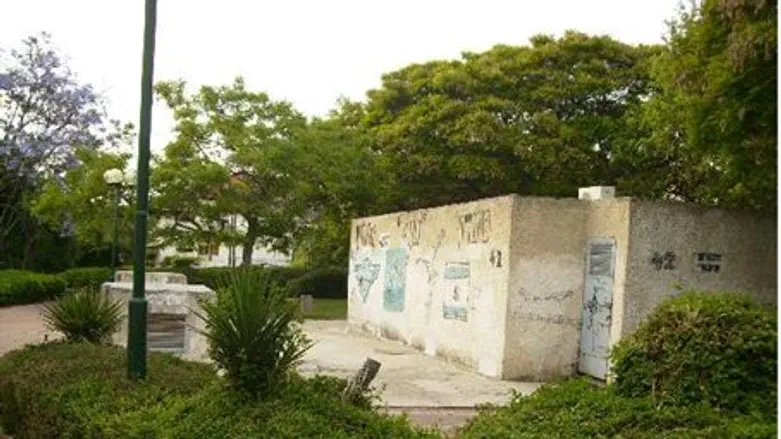 Holon Bomb Shelter
Israel news photo: Drork
If you haven't already done it and you live in Israel, now is the time to figure out where your "safe space" is.
Sirens are expected to split the air at 11:00 a.m. from one end of the country to the other today (Wednesday) as "Turning Point 5" enters its third day of action. The air raid siren will sound again for a second time at 7:00 p.m.
Each time, citizens are asked to seek the nearest pre-selected safe space or bomb shelter, where they are told to stay for 10 minutes before returning to their normal routine.
Both events are part of this week's annual nationwide Home Front Command emergency defense exercise, designed to help Israelis practice their response to sudden missile attacks while at work, school and at home.
The system is also designed to test the functionality and effectiveness of the 3,100 sirens themselves that are installed throughout the country. This is the first year that two such tests are being conducted; in the past only one siren was sounded during the drill.
Home Front Command will later collect data on the response rate to the drill, officials said. "Normally in the past there has been a 50-55 percent response rate," said an IDF source. "We hope to see that grow."
The week-long drill will also see the Prime Minister and the Cabinet heading to an undisclosed location where a special bunker has been constructed for wartime use.
In addition, various emergency response services will be drilled on their ability to coordinate their efforts during simulations of several different mass casualty events.