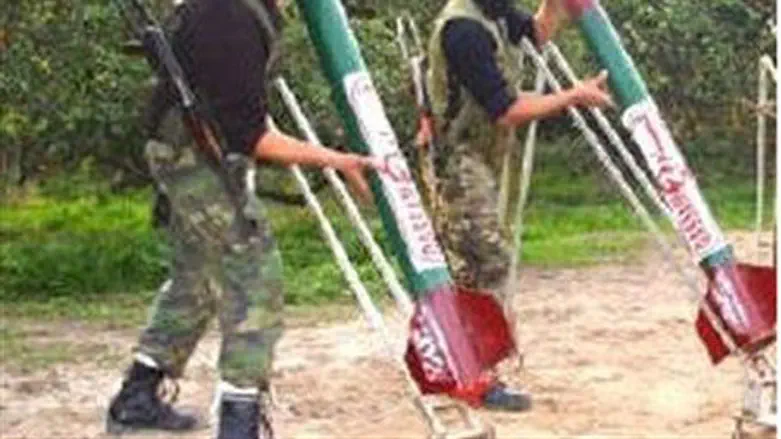 Kassam rockets
Israel news photo: Flash 90
Hamas managed to hold its fire for a month before unleashing another missile attack on the western Negev Saturday night. No one was injured.
An IDF spokeswoman told Israel National News the military has not responded, so far, to the Kassam attack, the first in several weeks since Hamas terrorists fired an advanced anti-tank missile at a school bus, killing one teenager.
After the strike by the laser-guided missile made in Russia and smuggled from Iran, IDF ground units targeted 11 terrorist cells in northern and southern Gaza, and the Air Force strafed 15 terrorist sites, including terror infrastructure sites, Hamas outposts, smuggling tunnels and weapons manufacturing and storage facilities.  
Hamas reached a unity agreement last month  with the Fatah movement, headed by Palestinian Authority Chairman Mahmoud Abbas, who is publicly committed to halt all violence and incitement against Israel.
Following Friday night's rocket attack, mainstream media followed their habit of reporting rocket strikes that cause no damage or injuries as minor incidents.