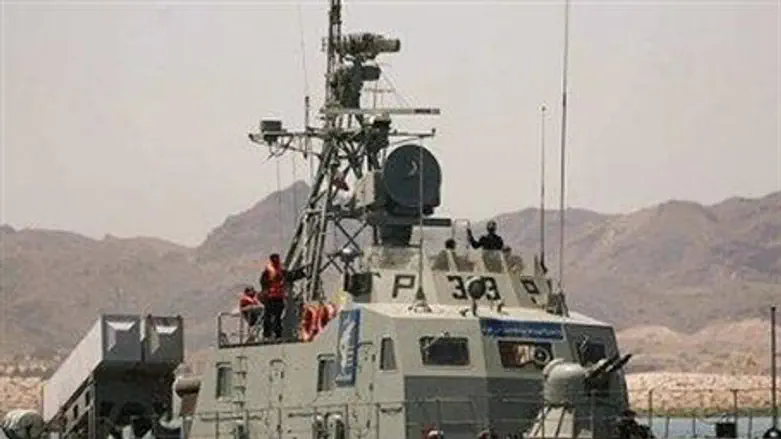 Iranian ship
Israel newsphoto: Fars News Agency
U.S. Secretary of State Hillary Clinton on Tuesday slapped sanctions on seven companies that allegedly do business with Iran – two of them companies with strong Israeli ties.
Among those singled out by Clinton for alleged business ties with Iran were the Ofer Brothers Group, controlled by Yuli Ofer, and the largest stockholder in Mizrachi-Tefachot Bank, and the Tanker Pacific group, located in Singapore and owned by Yuli's brother Sami Ofer, who also has a controlling interest in the Israel Corporation, Zim, Israel Chemicals, Dead Sea Industries, and Royal Carribean Cruise Lines.

The sanctions were imposed on shipping and utility companies suspected of violating U.S. sanctions against Iran, which forbid selling ships or energy exploration equipment to Tehran. A State Department official said that the sanctions on the Ofers' companies date back to September 2010, when the companies allegedly transferred to Iran an oil tanker in a deal worth $8.65 million.
It would have been easy enough for the companies to investigate whether the people they sold the ship to were legal entities, but the fact that they did not indicates that they intended for the deal to go through, the State Department said.

In a statement, the Ofer brothers categorically denied the charges. "We have never sold ships to Iran, and well-respected Israeli officials will certify this," the statement said.