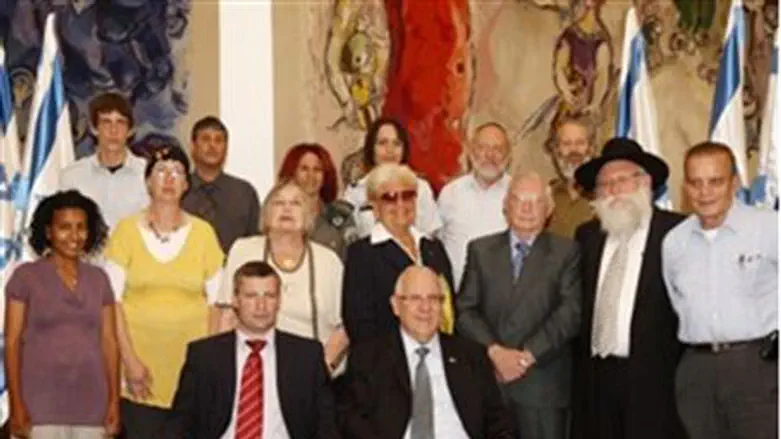 Torch Lighters Meet Knesset Chairman
Flash 90
Some of the Israelis who were chosen to light Independence Day torches shared their emotions and revealed their warm personalities when they spoke with Arutz Sheva Sunday. 
Rabbi Shimon Rosenberg - whose daughter and son-in-law, Rivki and Rabbi Gavriel Holtzberg, were murdered in Mumbai - will be accompanied by his grandson Moishie when he lights the torch. He spoke of his feelings and those of Moishie.
Arutz Sheva also heard Gadi Bashari, founder of an organization that funds activities for soldiers, disabled children and new immigrants;  Col. (res.) Hoshe Friedman, head of a pre-military academy; Orit Dror, who donated her son's organs and saved the life of a 13-year-old girl; Holocaust survivor and Eichmann guard Michael Goldman, and Matityahu Droblas, former head of Settlement Department of the World Zionist Histadrut.