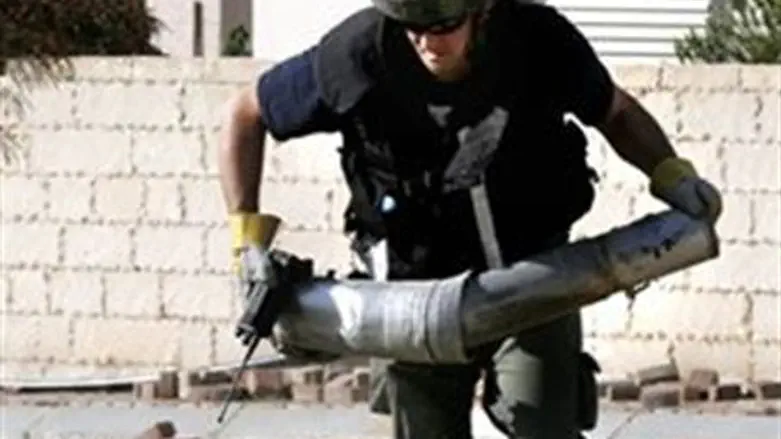 Kassam rocket
Israel news photo: Flash 90
After two days of relative quiet on the Gaza front, Gaza terrorists fired a short range missile into Israel Thursday. It exploded south of Ashkelon, but caused no casualties or damage. Israeli security forces are looking for the remains of the rocket. 
The Iron Dome system, which is supposed to protect against missile strikes, is currently only stationed near Be'er Sheva. It did not go into action. 
On Tuesday, a rocket exploded in the Shaar HaNegev area. No one was hurt.
IAF jets attacked a terrorist cell in Gaza Wednesday, in response to the rocket fire Tuesday. An Islamic Jihad terrorist was killed. Arab sources said the man was killed east of Rafiah.
Minister of Defense Ehud Barak toured the Iron Dome battery near Be'er Sheva Thursday morning. "It will take several years, and significant expenditures, to equip ourselves with massive defense systems," he said. Besides Iron Dome, additional systems that are scheduled to deploy are the Magic Wand, the Arrow and the Super Arrow.