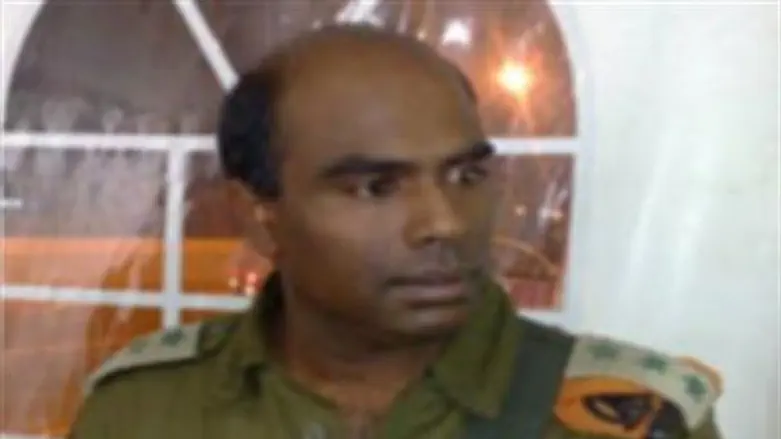 Col. Eitan Yitzchak.
IDF Spokesman's Unit
As rocket fire and mortar shells slam into Israel's southern communities at an increasing pace, the IDF insists Israelis should pretend there is no war.
The past few days have seen attacks on Be'er Sheva, Ashdod, Ashkelon and Gaza Belt communities, and several Israelis have been injured. Nonetheless, the commander of the IDF Home Front Command's Southern District, Col. Eitan Yitzchak, said on Wednesday that residents should continue their daily routines while paying close attention to the instructions and orders of the Home Front. 
Col. Yitzhak emphasized that the Home Front Command would act to "maintain routine life" and determined that "we are not in a time of war." At this stage, the Home Front Command is not planning to open public shelters, because such a step would "convey war," he said.
"There has been increasing fire recently at the Gaza area communities that has reached Be'er Sheva, Ashdod and other southern communities," Col. Yitzhak acknowledged. "We are in an unstable period that requires special preparations on the home front in order to maintain routine life."
"There are available options to protect homes and educational institutions," the commander said. He did not mention that in the major cities Be'er Sheva and Ashdod, schools had closed because of the rocket attacks. 
"The warning system allows for one minute to move from a routine situation to an emergency situation, and therefore I don't recommend opening the public shelters in Be'er Sheva."
The Home Front Command reminds the public to remain in protected spaces for ten minutes following the sounding of the warning siren.