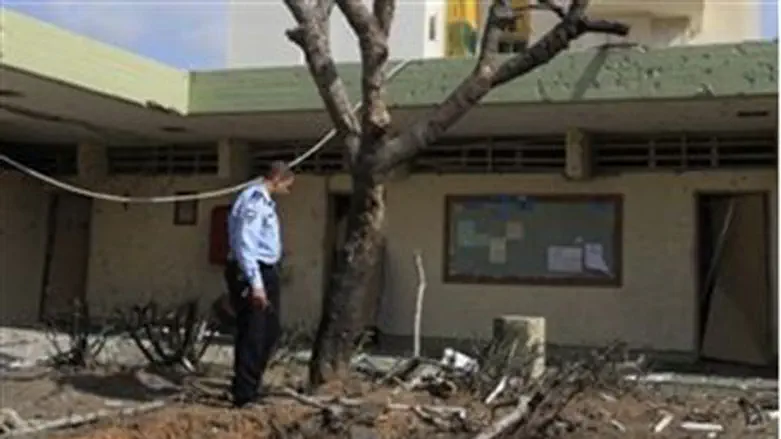 Aftermath of Grad rocket attack (archive)
Israel news photo: Flash 90
Gaza terrorists fired a Grad Katyusha rocket at the city of Ashkelon on Sunday evening, just after the Jewish holiday of Purim was ending. The rocket slammed into a neighborhood in the city, but did not cause physical injury.

Two people suffered shock and one required hospital care.

The attack follows a massive mortar barrage on southern Israel on Saturday. Terrorists fired more than 50 mortar shells at Jewish communities near Gaza.

One shell hit a home, wounding two people.

IDF Chief of Staff Benny Gantz met with commanders in southern Israel Saturday evening. He also met with the heads of local councils and assured them, "The IDF will continue to act, the situation is under control."

On Saturday night terrorists struck again, firing six mortar shells at communities in the Eshkol region. No injuries were reported.