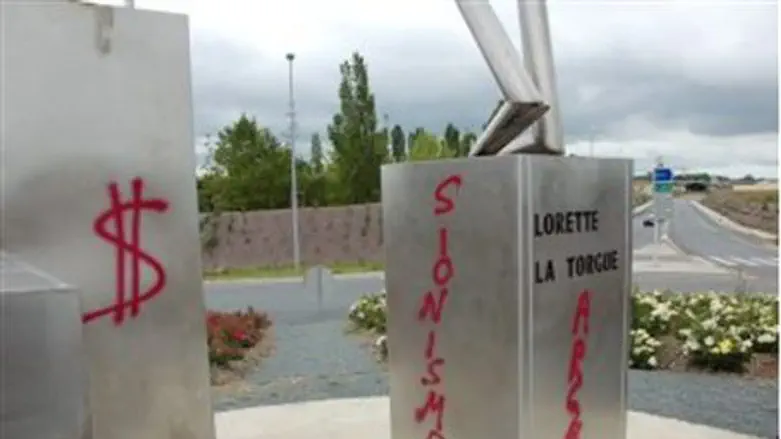 Anti-Semitic and anti-American slogans at Mar
European Jewish Press
It has been learned that the assistant rabbi at the Lausanne Synagogue in Switzerland was punched and verbally attacked by three youths last Wednesday night, February 23. The anti-Semitic incident occurred as he left the area around the synagogue.
CICAD, French-speaking Switzerland's Inter-community co-ordination against anti-Semitism and defamation, reports that the assistant rabbi has pressed charges against his assailants. He was slightly injured in the attack, which was stopped by passersby. Police arrived rapidly and were able to locate two of the three attackers, both of whom are minors. A police investigation continues. 
CICAD called the incident the "worst attack of anti-semitism in Switzerland in recent years." This is surprising, in that just two years ago, CICAD reported on a "sharp rise in anti-Semitic acts [in Switzerland]," and lamented the "unresponsive" Swiss authorities. There were with 38 attacks in 2007 and 96 in 2008; statistics on attacks since then are unavailable.
A poll conducted in Switzerland in 2007 showed that 41% of respondents thought that Jews have too much power in the business world, 40% believed that Jews have too much power in international financial markets, and 45% felt that Jews still talk too much about what happened to them in the Holocaust. Seventeen percent of the Swiss respondents agreed that the Jews are responsible for the death of Jesus.