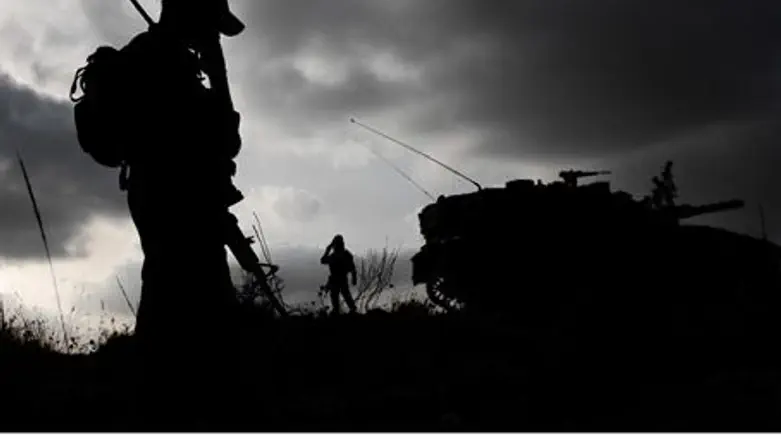 The IDF: not what it used to be?
IDF website.
The IDF's
weak response to the Grad missile attack
on Be'er Sheva "borders on the ridiculous," according to Brig.-Gen. (res.) Amatzia Chen, one of the IDF's veteran war heroes. Chen explained to
Arutz Sheva
's Hebrew-language news service that Israel's basic security policy changed in 1982, after a large leftist rally against the Lebanon War. Under the pressure of leftist organizations like Peace Now, he said, Israel ceased initiating the fighting and confined itself to responding to enemy attacks.
"In all of the previous wars, starting from the 1956 Suez Operation, through the Six Day War and in the Yom Kippur War as well, the IDF took the fight into enemy territory," Chen recalled. "The security concept was that of fighting the war we choose, and seizing the initiative. But since 1982, after that rally in Rabin Square, Rabin and Peres decided, for political reasons, that the strategy needs to be changed and that we should only go to war when there is no choice - i.e., when the sword is on our neck."
Chen said that since that decision was made, Israel has lost its deterrent capability. "Our enemies understood the dramatic change in Israel's security concept as a position of weakness. In any case, they had ceased threatening us with regular armies and turned instead to the weapon of terror. They murdered hundreds of Jews inside Israel, but controlled the bloodletting so as to enable Israel's leaders to maintain the concept that one does not go to war as long as there is a choice."
"Every Israeli citizen knows that the Israel of today is not the Israel of pre-1982."
Chen said that artillery fire on Gaza is not a proper response to the missile attack on Be'er Sheva. "We are a nation that wants to live, and there is no point in fair play when it comes to terrorists. That is not how terror is defeated. The State of Israel is a sovereign state that needs to formulate a proper strategy. Unfortunately, the strategy today is that if you are fired upon you fire back. We are, in effect, signaling to the enemies that they can continue using the same method in the future, too."