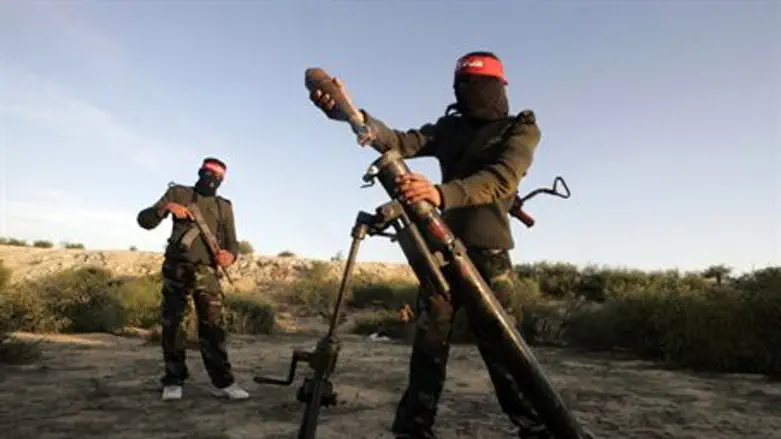 Gaza terrorists firing mortar attack
Israel news photo: Flash 90
Palestinian terrorists in Gaza fired seven mortar shells at Israel's Negev on Monday morning; no one was hurt.
Five shells were similarly fired last night, also leaving no casualties or damage. They landed south of Ashkelon and in the western Negev. Two weeks ago, five shells were fired, wounding the security officer of one of the targeted towns.
Today's shells landed in the Eshkol Regional Council in the western Negev. The Council includes 31 communities, including 14 kibbutzim such as Be'eri and Kisufim, 15 moshavim such as Yated and Talmei Eliyahu, and two towns, Avshalom and Tzohar.
The Israel Air Force attacked a rocket-launching terrorist band on Saturday night in central Gaza, killing five. The terrorists were members of Islamic Jihad and the Hamas-affiliated Popular Resistance Committees.