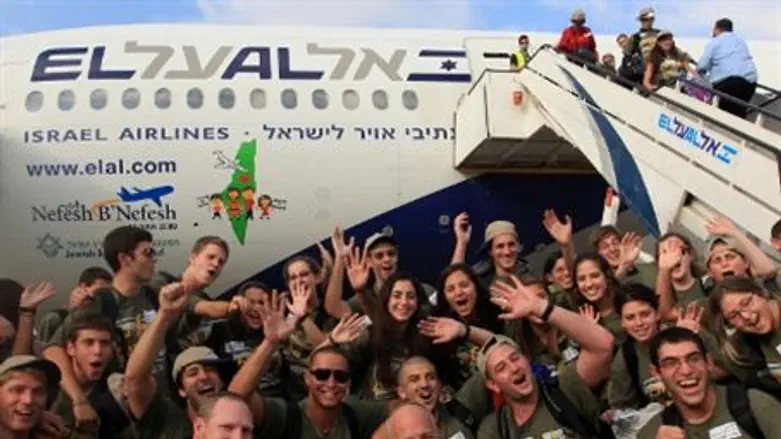 Happy new immigrants after Aliyah
Israel news photo
Israelis are among the happiest people in the world, according to a new Gallup Poll published this week by Forbes magazine. Israel was tied with three other countries for eighth place, placing far ahead of the United States and Britain.
Gallup surveyed thousands of people in 155 countries between the years 2005 and 2009, asking respondents about their overall "life satisfaction" and about daily experiences on particular subjects and feelings. These included how they are respected and if they feel well-rested, free of pain and intellectually active.
Those who scored high on the poll were considered to lead thriving lives.
Following the four Scandinavian countries of Denmark, Finland, Norway and Sweden atop the list, the next three rankings were shared by Holland, Costa Rica and New Zealand, with only a percentage point putting them ahead of the four-way tie among Israel, Canada, Switzerland and Australia. All four of the latter tallied a 62 percent report of people whose lives are thriving. The United States, where only 57 percent of the population are happy, was in 14th place, tied with Australia. The United Kingdom was in 17th pace, with a score of only 54 percent.
Despite Finland's high ranking, it has one of the highest suicide rates in the world, and Denmark's alcohol consumption is among the ten highest in the world. On the other hand, Israel has one of the lowest suicide rates, as well as a high fertility rate, another indication that Israelis are happy..