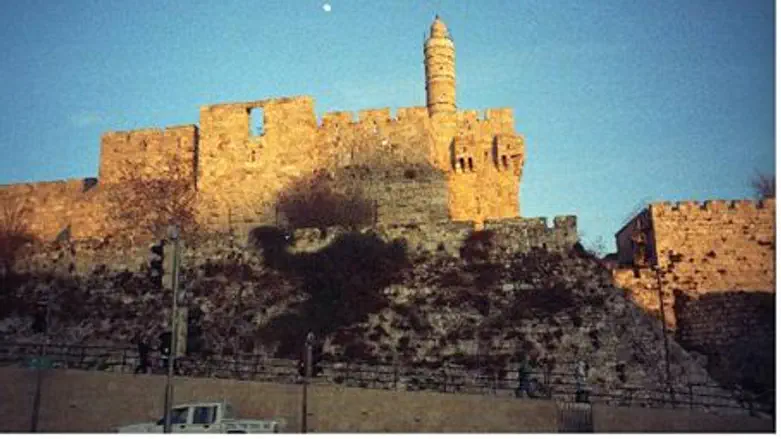 Old City of Jerusalem
Israel news photo: Jerzy Strzelecki
Buoyed by continued monthly growth in incoming tourism to Israel, Tourism Minister Stas Misezhnikov of the Israel Our Home party says Israel has to continue building more hotel rooms and tourist attractions.
"The increased demand," Misezhnikov says, "together with the growing interest of investors, means we must re-evaluate our supply. [What is needed is] the construction of thousands of hotel rooms and tourist attractions."
He was speaking againt the backdrop of the latest report issued by the Central Bureau of Statistics, which includes these numbers:
309,000 tourists visited Israel in May 2010 – an all-time record for the month of May – and an increase of 4% over May 2008, which was Israel's record year for tourism. 1.4 million tourists have visited Israel since the beginning of the year, an increase of 11% over the same period in 2008. Of these, 1.1 million remained in Israel for at least one night – an increase of 5% over 2008.
"In accordance with the Tourism Ministry's three-year plan," Misezhnikov said, "an additional million tourists will have visited Israel in 2012, in total four million tourists and business people. We must be ready to offer them an attractive tourism solution... Competition with other countries in the region will intensify significantly in the coming months and years and, in order to compete, the ministry will allocate a significant portion of its budget to helping entrepreneurs."
Specifically, he said, the ministry will allocate a half-billion shekels to assist in hotel projects, which "will lead to the construction of thousands of hotel rooms that will contribute hundreds of millions of shekels and thousands of jobs to the economy."
As part of this policy, the Tourism Ministry's Investment Administration approved on Tuesday grants worth 65 million shekels to five hotel projects in Jerusalem and the Galilee. The five are the Waldorf Astoria and a boutique hotel in Ein Kerem, both in Jerusalem, and HaGoshrim Hotel, Ein Hahula, and Prima Tiberias in the Galilee.
The Capital Investment in Tourism Administration moved two weeks ago to the Tourism Ministry from the Industry, Trade and Labor Ministry. The new framework is designed to reduce bureaucracy facing Israeli and international investors and entrepreneurs who wish to invest in hotels in Israel.
In addition, the National Tourism Outline Plan (NOP 12), developed by the Tourism Ministry over the last decade, has been completed and will be submitted for cabinet approval shortly. The plan seeks to ensure the preservation of land reserves for tourism, attractions and hotels in the coming years. It thus sends an important message to Israeli and international investors that Israel is an attractive country for investment in hotels.