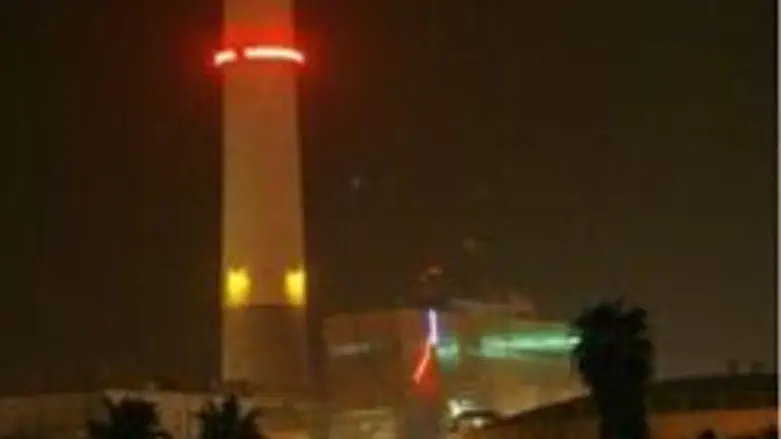 Power station
Israel news photo: Flash 90
The Israel Electric Corporation (IEC) and the Ministry of Environmental Protection are considering creating electricity using technologies that harness the power of garbage. The two bodies have turned to experts in the field to help weigh the pros and cons.
The technologies in question make use of RDF, or refuse-derived fuel. The fuel is created by taking municipal solid waste – garbage – shredding it, treating it, and then using it alongside other fuels in power plants. Original "garbage power" technologies used dehydrated RDF, but a newer method calls to steam-treat waste in order to reduce the quantity of pollutants.
IEC officials are researching the technologies currently available to create and use RDF, the cost of using RDF, the technologies available to treat RDF to reduce pollution and their costs, the amount of space needed to build a plant that uses RDF, and more.

The Electric Corporation managers plan to use RDF only if they can find a way to use the fuel without releasing various environmentally harmful chemicals. They are looking into the possibility of using agricultural refuse as well as municipal waste. As part of its search for environmentally-friendly power, the IEC is planning to revise its tariff system to make it financially easier to bring new technologies into the market.
Oded Agmon, who heads the IEC's Licensing Department, explained Sunday that five Israel facilities currently use refuse-derived fuel. These facilities currently produce only 10 megawatts, but by 2010, Israel could be producing 210 MW with RDF technology, he said.