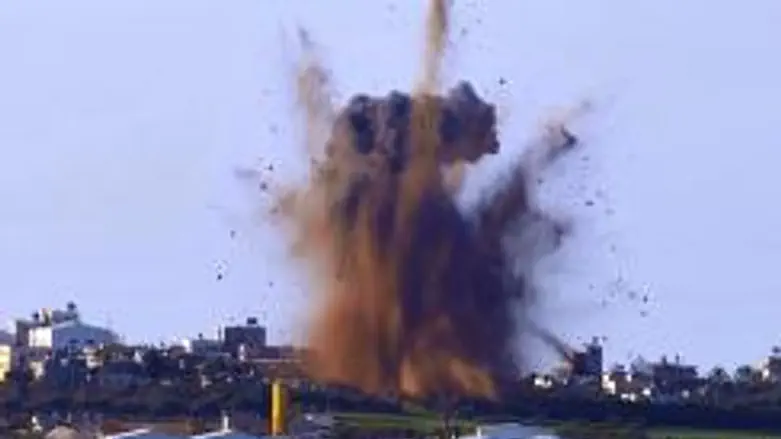 Rocket explosion (illustrative)
Israel news photo
Hamas terrorists in Gaza continued their rocket onslaught against Israel over the Sabbath, firing four more Kassams at two different locations. No one was hurt – as opposed to on Thursday, when a foreign worker from Thailand, Mani Singmonfon, was killed in a Kassam rocket attack.

The Moslem terrorists have fired at least ten rockets at Israel this week.
Two of today's rockets were launched at the Ashkelon district, north of Gaza, and another landed in Shaar HaNegev, northeast of Gaza. A fourth rocket was fired at Shaar HaNegev on Saturday night.
On Friday, a Kassam rocket was fired at a kibbutz in the Shaar HaNegev region, and the Israel Air Force responded by bombing terrorist smuggling tunnels and other targets in Gaza. Hamas reported that 12 of their number were injured in the attack.