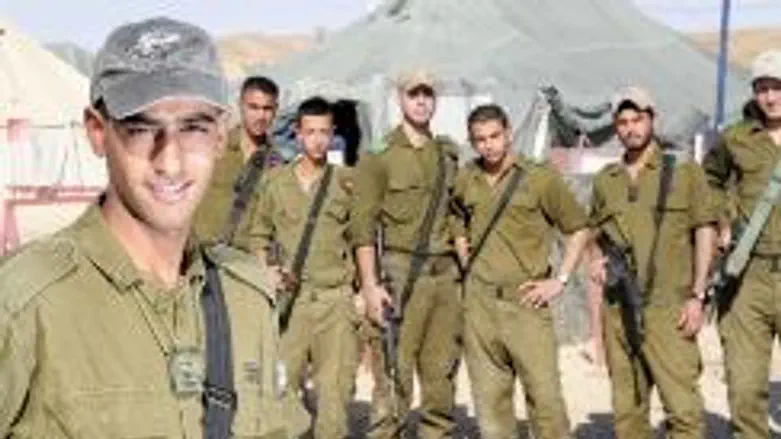 IDF soldiers
Israel news photo: file
IDF soldier Raviv Roth was unpleasantly surprised recently when he was asked not to enter an Arab-owned Haifa restaurant because he was in uniform. Roth said a waitress at Azad restaurant told him, "We don't serve soldiers here."
A spokesman for the restaurant said that Roth was not expelled, but rather was asked to return in civilian clothing. "We simply don't want to have people come in wearing any kind of uniform," he said.
Azad worker Fida Qiwan accused Roth of being unreasonable. "We asked him to leave politely. He didn't take it very well," she told the Hebrew-language daily Maariv. "But last week a young woman came here in uniform and we told her to leave. She went home, changed her clothes, and came back. Why make a fuss? This is a place that just wants to make money and give people a place to relax and enjoy themselves."
Customers in uniform make other patrons "uneasy," Qiwan said.
Following the incident, Facebook users started a group calling to boycott Azad over its policy of refusing service to customers in uniform. Thousands of people have joined the group.
Haifa city officials who looked into the incident found that Azad restaurant had been operating without a permit. The restaurant was issued a closure order, which will go into effect in April. The closure order has no connection to Roth's complaint.