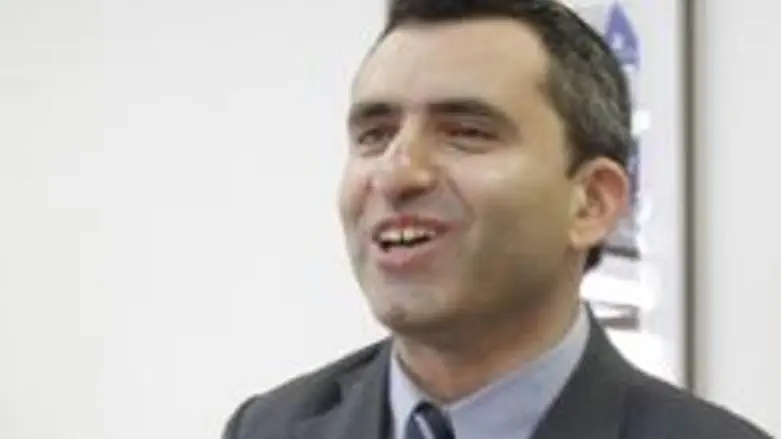 MK Zev Elkin
Israel news photo
The Knesset Law Committee has approved a bill that would provide transparency for funding of non-government organizations (NGOs). The bill is being sponsored by Likud caucus chairman MK Zev Elkin, who also serves as the coalition chairman.
"The aim of the bill is to balance the democratic rights of groups and the right of the public to know who is funding them," Knesset Member Elkin said. "I hope there will not be a repetition of what happened with the Goldstone Commission," he added, noting that Israeli groups, funded by western nations and NGOs, submitted "misleading and partial information against the IDF" while claiming the reports were objective.
The grass-roots student movement Im Tirtzu revealed last month that the New Israel Fund provided money for several pro-Arab NGOs that supplied partial and slanted information to the Goldstone Commission, which issued a report accusing Israel of war crimes in last year's war against Hamas terrorists.
One such organization is the International Center for Transitional Justice, which accuses Israel in its website of grave violations of international law, including "extrajudicial executions, prolonged administrative detention, torture, forced displacement (often repeated), extensive property confiscation and destruction, movement restrictions, and collective punishment, much of this within the framework of a four-decade-long occupation."
Judge Richard Goldstone has been a member of the ICTJ's Board of Directors since 2004 and is a signatory on a document issued by ICTJ six months before he was appointed to head the U.N. committee of inquiry.
As late as July 2008, Goldstone was a member of the Board of Directors of Human Rights Watch, which accused Israel of war crimes well before the Goldstone Commission was appointed.