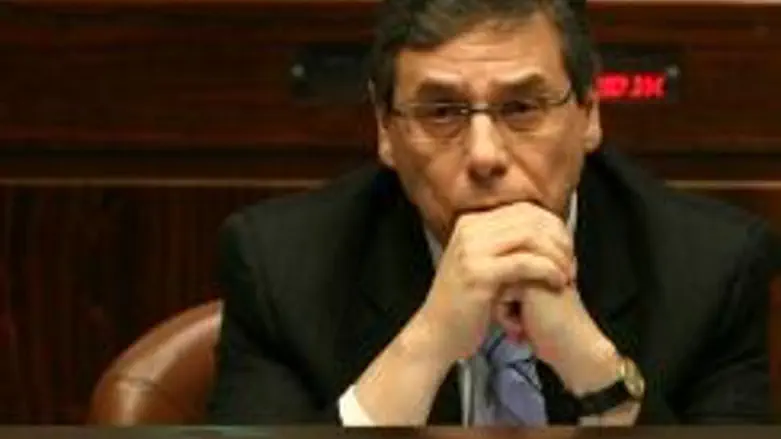 Danny Ayalon
Israel news photo: Flash 90
Turkey's president Abdullah Gul gave Israel until midnight to apologize for Deputy Foreign Minister Danny Ayalon's behavior towards its ambassador or face the consequences of the envoy "taking the first flight tomorrow to go back home."
He said it is up to Israel to defuse the tension between the two countries, according to the Turkish news agency Today's Zayman.
Ayalon already has said he would improve his diplomatic behavior after an Israeli television station broadcast his instructions on how to stage a photo session with Ambassador Oguz Celikkol to show that the meeting was not friendly. Ayalon summoned the envoy to register a protest regarding an anti-Israeli soap opera on Turkish television that portrayed Israel Security Agency (Shin Bet) agents as kidnapping babies.
  "My protests against Turkey's attacks against Israel are still valid, but with that, it is not my custom to insult the honor of ambassadors, and in the future I will clarify my position through acceptable diplomatic means," Ayalon stated. However, Turkey wants a full and public apology.

Addressing the issue for the first time, Foreign Minister Avigdor Lieberman declared, "Israel won't tolerate any anti-Semitic remarks and incitement against Jews" but doesn't want a confrontation with Turkey and expects mutual respect. Lieberman said Israel respects Turkey and its people and expects the same in return.
Lieberman added, "I propose to the Turkish government to resume the normal state of relations and to sort out any reservations and disagreements directly and not through public statements and press conferences. That is the best way."
Prime Minister Binyamin Netanyahu expressed satisfaction with Ayalon's implied apology but added that Turkey was justified in objecting to his behavior. He has not commented on the ultimatum.