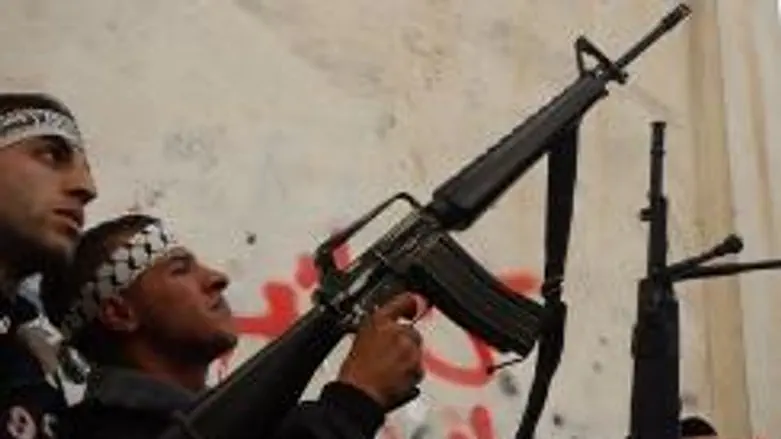 Fatah 'Martyrs'
The announcement by the Al Aksa Martyrs organization that its men are the ones who killed Rabbi Meir Avshalom Chai raises some difficult questions, when one bears in mind that the United States assists the Fatah organization through military training under the supervision of Gen. Keith Dayton.
Interviewed by Ben Bresky Thursday night, journalist David Bedein reminded Arutz Sheva's audience that the Al Aksa Martyrs formally joined Fatah's security forces at the Fatah convention in August. Fatah receives military training from US military forces with the full approval of Israel Defense Minister Ehud Barak.
Bedein noted that as a journalist, he recently submitted a query to the Minister of Defense and directed a similar question to the US authorities. In his queries he noted that despite their claims otherwise, the Al Aksa Martyrs are a terror group whose men receive financial aid which the US gives the group.
He has not received an answer to the query.
Bedein's description of the matter means that the United States (headed by President Barack Obama), with the Israeli government's passive agreement, has indirect responsibility for training and funding the terror force which murdered Rabbi Meir Chai.