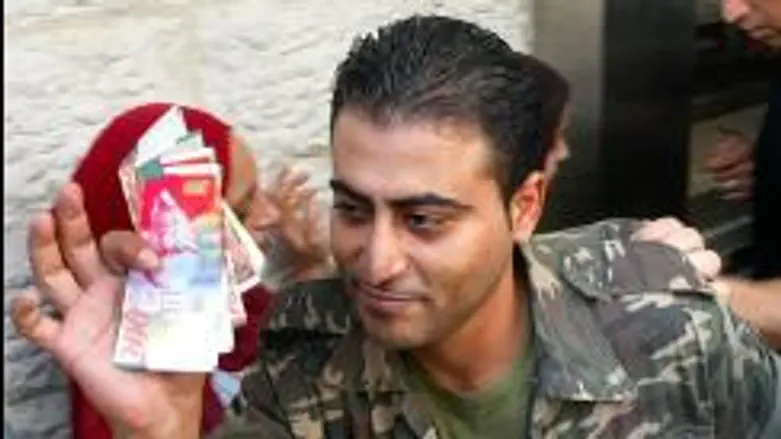 'Charity' money for terrorism
Israel News Photo: (file)
A Dallas, Texas court gave stiff sentences to five heads of the Holy Land Foundation (HLF), a Muslim 'charity' that channeled over $12 million to the Hamas terrorist organization.
Shukri Abu Baker, 50, and Ghassan Elashi, 55, will each spend the next 65 years behind bars. Another leader sentenced is the brother of Hamas politburo chief in Syria, Khaled Mashaal, according to the Al Arabiya news network.
The HLF heads were convicted six months ago by a federal jury in Dallas for supporting a terror organization, maintaining ties and tax evasion. Mashaal's brother, Mufid Abdulqader, received 20 years imprisonment for three charges, including conspiracy to provide material support to a foreign terrorist organization, conspiracy to provide funds, goods and services to a terrorist, and conspiracy to launder money.
Abdulrahman Odeh was sentenced to 15 years in prison for the same charges as Abdulqader. Mohammed El-Mezain was sentenced to 180 months in prison and three years of supervisory release for providing support to Hamas.
The U.S. defines Hamas as a terrorist organization. The trial proved that money was used to fund dozens of terrorist attacks in Israel, and not for charity, as HLF's leaders claimed.
The defense lawyers portrayed the HLF heads as pious Muslims who "only wanted to help their brethren" in the Palestinian Authority. Baker told the judge he founded what was once the largest American Muslim charity "because I cared, not at the behest of the Hamas."
The judge replied to the convicted man, "You didn't tell the whole story. Palestinians were in a desperate situation, but that doesn't justify supporting Hamas."