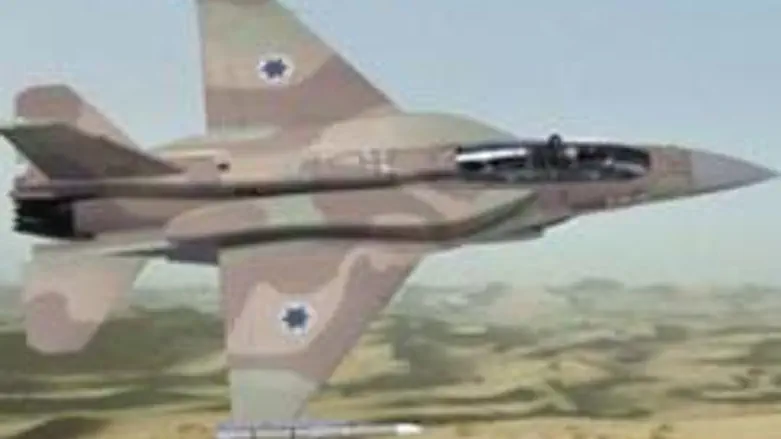 IAF aircraft (illustrative)
Israel News Photo: (file)
IAF warplanes flew over Lebanon Sunday following a vow by Hizbullah terrorist chief Hassan Nasrallah to attack northern Israeli communities in retaliation for the IDF military operation against terrorists in Gaza.
According to Lebanese Army officials, four IAF aircraft were spotted flying in southern Lebanese air space. The aircraft, which appeared to be combat planes, remained in the Lebanese skies for more than an hour.
It is not unusual for the IAF to conduct reconnaissance missions over Lebanon, particularly during times of military tension. Lebanon has frequently complained about such flights to the United Nations, in fact, although the IAF has continued to maintain its intelligence-gathering in order to stay abreast of Hizbullah's activities.
The IAF flights over Lebanese territory during an active conflict in Gaza, however, indicate a clear signal to the Hizbullah terrorist group that although the IDF might be busy in the south, it is nonetheless equally active and aware of its responsibilities to Israel's citizenry in the north.
Prime Minister Ehud Olmert warned the Lebanese guerrilla organization in his speech to Israel's citizens on Saturday night not to be misled into thinking that because the IDF was engaged in military operations in the south, it might leave the north unprotected.
Medical staff at Ziv Hospital in Tzefat were placed on alert and have been asked not to leave the area; in addition, bomb shelters were once again prepared for possible action as well.