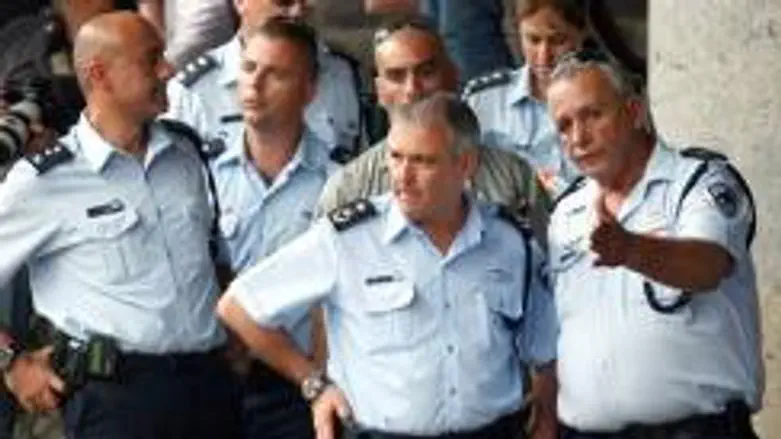 Police Training
Israel News Photo: (Flash 90)
Over 50 police officers were wounded on Thursday during a massive riot control training exercise at the Tze'elim base in the Negev.
Several were injured in a car accident, which occurred when one of the officers fell asleep at the wheel of a transport vehicle during the exercise, causing it to crash.  One police officer was seriously injured and a second one suffered moderate wounds. The accident was blamed on fatigue due to the fact that the officers had been training intensively since Wednesday night.
Most of the others were injured while "riot controlling" each other during a mock riot. 
Some 7,000 police officers participated in the exercise - the largest in police history - to learn to disperse crowds and deal with riots. The training exercise, dubbed "Stormy Waters", began on Wednesday night and ended early Thursday afternoon.
Police are training for the possible riots in Arab communities similar to the riots in Akko two months ago. They fear riots could break out in cities with large Arab populations such as Yafo (Jaffa) and Ramle.
Days of rioting in Akko erupted after an Arab drove through a Jewish neighborhood on Yom Kippur with music blasting from his car. Police were on alert in mixed Jewish/Arab cities throughout the country, concerned over reports that Arabs planned to riot in solidarity with their 'brethren' in Akko.
Due to the training exercise a police staff shortage is expected throughout Israel. Police have raised their alert level so that they will be able to respond if anything should happen during the exercise.