A7 Radio's "Reality Bytes" with Josh Hasten
On today's "Reality Bytes Radio, with Josh Hasten," author of To Hell in a Handbasket: Carter, Obama, and the 'Arab Spring' and Israel Hayom columnist Ruthie Blum explains how recent comments by Palestinian Authority leader Mahmoud Abbas indicate that the Arabs are on the verge of launching another "intifada" or round of terror against the Jewish State.
Also, Dapei Katom/Boutique Katom founder Gedaliah Blum discusses how his business directory in Judea and Samaria is helping small business owners based in Judea, Samaria, the Jordan Valley and other areas, promote and expand their reach by opening up avenues to wider audiences around the world.
Finally, the founder of the Irish4Israel organization joins the program from Ireland, where he discusses how a group of pro-Israel Irish activists are combating the most recent anti-Israel hate campaign launched by BDS'ers in his country.
* To download the mp3 click the down arrow or click here.
* For the Reality Bytes podcast archives click the right arrow or click here.
* To email Josh Hasten click here.
* For the Josh Hasten op-ed archive click here.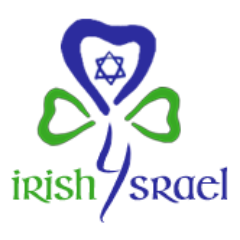 Josh Hasten is the President of the Bar-Am Public Relations firm based in Jerusalem and the CAMERA organization's 2009 Letter Writer of the Year. He is the founder of LettersForIsrael.com, a service which gives pro-Israel advocates the opportunity to improve their chances of getting their ideas published in the media. Josh hosts the Reality Bytes podcast live every Thursday from 9:00 am - 11:00 am Israel time on Arutz Sheva -  Israel National Radio.