Batya Medad
New York-born Batya Medad made aliyah with her husband just weeks after their 1970 wedding and has been living in Shiloh since 1981. Political pundit, with a unique perspective, Batya has worked in a variety of professions: teaching, fitness, sales, cooking, public relations, photography and more. She has a B.S. in Journalism, is a licensed English Teacher specializing as a remedial teacher and for a number of years has been studying Tanach (Bible) in Matan. Batya blogs on Shiloh Musings and A Jewish Grandmother. ...
On the eve of the 26th of Iyyar*, the opening of the Six Days War, 41 years ago...
The Six Days War concluded with great miracles, including the liberation, return to Jewish sovereignty of our historic HomeLand, the Biblical Jewish Land, Judea, Samaria and all of Jerusalem. We celebrate Jerusalem Day, but we should also be celebrating, Hebron Day, Shechem Day, Shiloh Day, Bethlehem Day etc.
Having lived in Shiloh for almost 27 years, I know that part of the HolyLand well. And just a reminder that we'll be having a "Rosh Chodesh Sivan Prayer-Psalms Gathering" at Tel Shiloh this Wed., the first of Sivan, June 4, 9:45am. You can visit the Tel any time, but sometimes you need an "excuse."
I'm also no stranger to Gush Etzion:
We live north of Jerusalem, in Shiloh. South of Jerusalem is Gush Etzion. Even though the earliest of the post Six Days War returnees to our precious Land were similar, whether moving to Ofra or Alon Shvut, today there are enormous differences between Gush Etzion and Mateh Binyamin (the Benjamin Regional Council, where Shiloh is.) There are many more Jews in Gush Etzion, and the housing values are tremendous. That's not just because the average home is larger.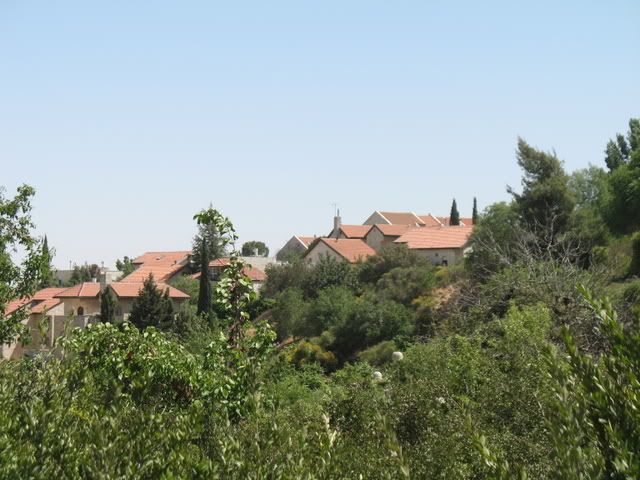 Before I became an English teacher, over ten years ago, I worked "in advertising" for the regional phonebooks. There was no comparison. The Gush Etzion book was full of ads, large expensive ones, many from local businesses. My area's book was much tougher to fill, even though there were many more communities.
Gush Etzion is concentrated in a much smaller area, and most of the communities are just a few minutes from Jerusalem, while Mateh Binyamin is enormous, and the closest Jerusalem neighborhood, Pisgat Zeev is an outlying one, far from the city center, which can't be accessed by a simple sidewalk. Within minutes most residents of Gush Etzion can travel to a local shopping center and visit the various yishuvim. Mateh Binyamin is spread between Latrun, between Jerusalem and Tel Aviv, the Jordan Valley and Samaria. Our "shopping center" is an isolated spot in southern Binyamin, north of Pisgat Zeev. There's a big discount supermarket, health clinic, clothing store and a few others.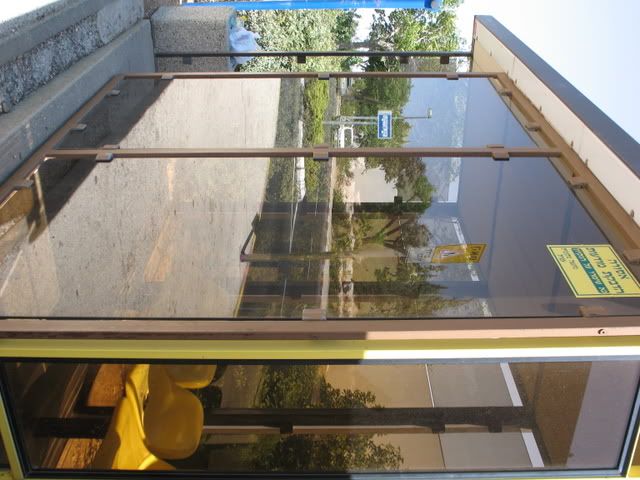 Many of our Gush Etzion friends built their large homes rather cheaply with local Arabs, even in some of the more ideological communities. Quick, easy access to Jerusalem and Beit Shemesh mean that the simplest homes are worth more than ours. Egged bus company seems more "forgiving" than they are by us. When we were waiting for the bus to Jerusalem in Elazar, after the Bar Mitzvah, I was amazed to see the bus stop unlabeled and blocked off by a large garbage bin and cars.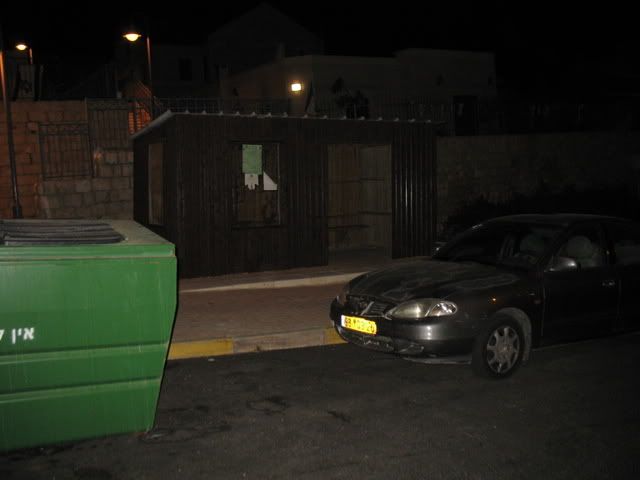 If we would dare do that, we'd get hell from Egged and no bus. All in all, I'm not sorry that we didn't move to Tekoa or Efrat, the first yishuvim we had seriously looked at. Shiloh is where I'm meant to be.
*Maybe next year I'll tell you what else happened on the 26th of Iyyar.